SPORTS CAR CENTRE PRESENTS
Motoring news from around the world - September 2018
This 1952 Jaguar XK120 barn find is shaking off its dust.
Have you ever experienced the joy of uncovering the 1952 Jaguar XK120 that you somehow misplaced 30 years ago? We haven't either. But someone did.
A dust-covered XK120 fixed head coupe that has been in hibernation since 1992 is about to find a new home (and maybe even a bath). The well-rested British sports car is one of more than 100 collector automobiles set to cross the block at Bonhams' Greenwich Concours d'Elegance auction on June 3. It carries a $30,000–$40,000 estimate and will be sold without reserve.
According to Hagerty Valuation Tools, a 1952 Jaguar fixed head coupe in #3 (Good) condition carries an average value of $74,300. Valuation analyst Jesse Pilarski says XK120 values rose alongside E-types in 2014–15, slid through 2016, and for the last year or so have been steady. So why does he believe the barn-find Jag is headed to auction at just the right time?
The introduction of the XK120—designed by William "Mr. Jaguar" Lyons—took place at the 1948 London Motor Show. Those in attendance were flabbergasted by the car's jaw-dropping beauty and the performance promised from its 160-horsepower, straight-six XK engine. (A heavily-modified XK120 did, in fact, set a speed record with a pair of 172-mph runs in 1953.)
"Design on that engine started during WWII, but it was built by Jaguar into the 1980s, so it's obviously a pretty significant engine," says Hagerty valuation auction editor Andrew Newton. "The XK120 is also special because it introduced the sports car to postwar America and was pivotal in the sport of road racing becoming popular in the U.S. in the 1940s and '50s."
According to Bonhams, the left-hand-drive '52 XK120 on offer was built on January 23, 1952 and left the factory in Coventry, England, on February 15, bound for Hornburg Jaguar in Los Angeles. Originally finished in Pastel Blue with blue leather, the car received a white paint job and black leather upholstery at some point in its life. Factory records do not contain information about its original owner, and little is known about its history.
It carries its original 3442-cc DOHC inline six-cylinder engine (with twin SU carburetors), mated to a four-speed manual transmission. It features independent front suspension, rear semi-elliptical leaf springs, and four-wheel drum brakes.
The XK120 carries a Jaguar Daimler Heritage Trust Certificate and is eligible for a number of rallies and events, including the California Mille, Colorado Grand, and New England 1000. It just needs a little work—and a bath.
Highlights Of The Concorso d'Eleganza Villa d'Este 2018.
First held 89 years ago, the annual Concorso d'Eleganza Villa d'Este is steeped in tradition. Under the stewardship of BMW, the event has cherished that rich tradition but over the years subtle changes have been made.
At this year's edition there were classes for unrestored and Formula 1 cars for the first time. Among the other themes in 2018 were Hollywood related cars, early racers and the emergence of the GT car. What remains unchanged is the stellar backdrop of the Grand Hotel Villa d'Este, located on the shore of the Italian Lake Como and the highly exclusive nature of the event with an entry list of just 50 cars. These are not only judged by a specialist jury but upholding a longstanding tradition the prestigious best of show award, the Coppa d'Oro Villa d'Este, is chosen by public referendum.
Great GTs
During the 1950s a new bread of road car appeared; the Gran Turismo or GT. These were effectively, thinly disguised racing cars for the street. These high performance machines were often entrusted to specialist companies for fabulous coachwork. This era was celebrated in Class D, which featured seven GTs that covered the entire era. Among the earliest was the Ferrari 212 Export Vignale Cabriolet brought by Peter Kalikow. In true GT fashion, it combined a racing car chassis with a stunning custom body built by Vignale following a Giovanni Michelotti design. Undoubtedly rarely seen in Europe was the Scaglietti bodied 1959 Corvette. The brainchild of none other than Carroll Shelby, the striking machine was intended to be raced in the SCCA Championship. Unfortunately, the project was halted when General Motors realised it was not a good idea when a custom bodied Corvette would proof superior to their own version. No GT class is complete without a Ferrari 250 GT and the SWB example on display was a particularly interesting example, combining a steel body with numerous features from the competition cars.
Mighty racers
Making less compromises for road use were the cars featured in Class E for pure competition cars. Spanning almost two decades, this class showcased just how quickly competition cars evolved during the 1950s and 1960s. The earliest of the seven cars entered was the Jaguar C-Type, which was the very first racing car of the great American gentleman racer Masten Gregory. Built just 17 years later was the Abarth Sport 2000, which was the newest car in the group but looked world's apart from the earlier rivals. Particularly difficult to miss was the ex-Ulf Norinder Ferrari 250 GTO, finished in the Swedish racing colours of blue with a yellow stripe. It was brought by its longtime American owner fresh from a complete restoration at the hands of Ferrari Classiche. Altogether more subtly liveried was the Ferrari 335 S displayed alongside. There was certainly nothing subtle about its mighty 4.1-litre, twin overhead camshaft, twin spark V12 engine. Over the last couple of years it had been meticulously restored for its Austrian owner by Paul Russell, who spent a particularly long time getting the unusual colour scheme right, by tracing down all several living witnesses, who had seen the car in period.
80 Years of Automotive Archaeology
For many years, collectors really only saw one option of what to do with their cars: restore them to as-new condition. Often the work was done so thoroughly that they in fact were better than new and in the process all of the traces of the individual car's history was lost. Fortunately, and undoubtedly as a result, preserved, original cars are now also highly sought after. This originality was celebrated in Class F. The oldest example entered was a 1913 SCAT entered by one of the key advocates of preservation Corrado Lopresto. Although he added the car to his collection only recently, Lopresto is only the second owner; the majestic machine was owned by the same family for 100 years. A lengthy ownership also helped preserve the Fiat 8V with a factory body brought by marque enthusiast Jan de Reu. This car was acquired during the 1950s by an American soldier stationed in Germany and shortly thereafter brought to the United States. He used the car in races early in its life and would go on to own it until 2013 when De Reu added it to his formidable stable. Italian enthusiast Luca Bertolero presented one of two Fiat 500 beach cars built for Gianni Agnelli. Many of the world's rich and famous were driven around in the small machine while visiting Agnelli's formidable La Leopalda villa on the French Cote d'Azur.
Hollywood on the Lake
One of the main themes of this year's Concorso d'Eleganza Villa d'Este was Hollywood on the Lake, for which Class G was reserved. This featured six cars that had either been owned by famous Hollywood stars or starred in movies themselves. Arguably the single most famous movie car is the Aston Martin DB5 that was used by James Bond in Goldfinger. The sole surviving example of the pair used during the movie was brought over from the United States especially by owner Harry Yeaggy. It still boasted all the gadgets like the bullet-proof shield, the extending spinners and the removable roof panel for the ejector seat. Also on show was the very BMW 507 that was gifted by Elvis Presley to his Fun in Acapulco co-star Ursula Andress. It has another Hollywood connection as it was later modified with the unusual bumper it still wears to this day by the legendary George Barris, who also created the original Batmobile. A legend in its own right, the right history of the spectacular Lancia Stratos Zero also includes an appearance in the music video for Michael Jackson's song Moonwalker. Now in American hands, it was shown by the new owner most appropriately with singer Avril Lavigne in the passenger seat.
Grand Prix Cars
During its rich history, the Concorso d'Eleganza Villa d'Este has seen many unusual and spectacular creations on display in the Grand Hotel's fabulous gardens. Until this year, however, Formula 1 Grand Prix cars were not among them. Not only were they shown as part of the concours d'elegance, each of the seven cars was also paraded under their own power in front of the hotel. Three decades of F1 racing was represented with the ever fabulous Maserati 250F as the earliest and the Alain Prost's 1985 World Championship winning McLaren MP4/2B TAG Porsche as the most recent. The eclectic mix of F1 cars also featured a Tyrrell P34 six-wheeler, which famously became the only car to win a Grand Prix with more than four wheels. It was presented by former Italian F1 driver Pier Luigi Martini. Although each of the Grand Prix cars on display was interesting in its own right, it was somewhat strange that the line-up did not include a single Ferrari.
Best of Show
Not only the Formula 1 cars but all entered vehicles were paraded in front of the Grand hotel on Saturday afternoon. The only entrant making a second appearance was the roaring Alfa Romeo Tipo 33 Stradale brought by Swiss collector Albert Spiess. The reason for this was simple: to collect the Coppa d'Oro Villa d'Este for the event's best of show by public referendum. Designed by the brilliant Franco Scaglione, the Tipo 33 Stradale is generally considered one of the best looking cars ever built. What made Spies' example even more special was that it had survived in completely original condition. It was far from a close vote as the Stradale reportedly received twice as many votes as the runner up.
On Sunday, it was announced that the Trofeo BMW Group Classic for the best of show by the jury was awarded to the Ferrari 335 S of Andreas Mohringer. Again it was hard to argue against the decision as the mighty Ferrari combined a beautiful design with fabulous underpinnings and was finished to a remarkable level by Paul Russel & Company.
The Duke of Richmond's Favourite 25 Festival of Speed Moments.
To commemorate this year's Festival of Speed presented by Mastercard's Silver Jubilee, Goodwood Road and Racing is producing 25 videos, each highlighting a favourite personal memory of the Duke of Richmond from 25 years of the ultimate summer garden party.
Year One.
Only expecting a maximum of 3000 spectators through the gate, the Duke of Richmond and his team were incredibly nervous waking up on the morning of that sunny Saturday in June. The sight that greeted the Duke as he opened his bathroom window has since gone down in Goodwood folklore.
"Man, they were just pouring in," reflects His Grace. "They were pouring up Cathedral Walk towards the House like a stampede. By which time, of course, they'd already broken the fence down… We didn't have a proper fence around the site anyway and people had heard about it from all over the area and were just pouring in. We don't really know how many were there but we suspect about 25,000 actually came that weekend."
The Festival of Speed was attracting some of the most recognisable names and faces even in its debut year, with music legend George Harrison turning up completely unannounced, having paid his entry fee, and fly-parking within the Festival site – much to the dismay of an unexpecting Lord March!
Aston Martin Racing Festival Makes Le Mans Return.
The hugely popular Michelin Aston Martin Racing Festival will return to Le Mans on 16 June, 2018 with a packed 38-car entry and a star-filled line-up that includes Sky F1TM commentator and former Le Mans winner Martin Brundle and his co-driver, the multiple Olympic gold medal winner, Sir Chris Hoy.
"I'd never miss a chance to race on the full Le Mans circuit, I love that track," said Brundle, whose Vantage GT4 will also be entered by the AMR Performance Centre. "This will be particularly special partnering Sir Chris Hoy in a beautiful Aston Martin Vantage GT4. Chris is a good friend and handy on the pedals in every respect.
The competition looks strong so I'll be seeking plenty of advice from my son Alex who also races an iconic Aston Martin V12 Vantage GT3 around Europe."
Included among the other GT4 celebrity drivers are Aston Martin CEO Andy Palmer, 'Bake-Off' television presenter Paul Hollywood, Prodrive chairman David Richards (who will race alongside Aston Martin customer team owner Andrew Howard in a Beachdean AMR-entered car), and Jamie Chadwick who became the youngest driver to contest the Nürburgring 24 Hours in May.
The race will feature a wide variety of Aston Martin machinery, including a number of examples of the company's most successful racing car – the V12 Vantage GT3 – entered by, among others Jetstream Motorsport, TF Sport and Young Driver AMR, whose car will be driven by team owner Jan Struve and Aston Martin Racing Managing Director John Gaw. There are also older Vantage GT1s, GT2s and even the 2016 FIA-World Endurance Championship-winning #95 Danetrain V8 Vantage GTE driven by Marco Sørensen's brother Lasse on the entry list.
Aston Martin Racing's Head of Customer Racing Huw Tasker said: "I am very excited to welcome our AMR customers to Le Mans. What GT driver doesn't aspire to be a part of the biggest racing event in motorsport? So to be able to make this happen for our customers is very special. We have AMR cars of all varieties, from different eras, showcasing the pedigree of the cars which AMR has designed, developed and raced over many years.
"We are also very grateful to Michelin for their support with this event, which following on from their renewed technical partnership of our FIA WEC race programmes underpins a vital relationship that we intend to build on moving forward."
Andy Palmer, Aston Martin Chief Executive Officer, summed up: "Having taken part in this event in 2015, I can say first-hand it will be a tremendous experience. Moreover, this is a wonderful celebration of all that Aston Martin Racing has achieved since we returned to the sport as a manufacturer. To be able to display so many different iconic Aston Martin racing cars, as well as the stunning Vulcan, in front of 250,000 fans is a testament to the durability of our brand."
Ferrari's Turbo Charged V8 Is Voted The Best Engine Of the Last 20 Years.
The latest iteration of Ferrari's turbo-charged V8 that equips, in various forms, all Ferrari's V8-engined cars, has been nominated the best engine in the world for the third year running in the 2018 International Engine of the Year Awards.
In this, the award's 20th anniversary edition, Ferrari took no fewer than six awards, the highest number for any manufacturer in any one year, bringing the total of Ferrari's trophies up to 27, a record number of wins for any sports car company.
Along with the overall Engine of the Year honour, the 720-cv 3.9-litre V8 that powers the new 488 Pista also took the 3-litre to 4-litre class, the Performance Engine category and the special nomination for the 'Best of the Best', with the 68 international judges asked to vote for the top engine from among all the winners over the last 20 years.
"In the 488 GTB, the 3.9-litre eight-cylinder was a near-perfect example of a high-performance turbocharged engine, setting the bar so high that it swept aside rival powertrains," said Dean Slavnich, co-chairman of the IEOTY Awards. "But redeveloped and tweaked for the 488 Pista, the best engine in the world just got better. Without doubt, we're looking at an engineering masterclass from Ferrari. No turbo lag, beautiful delivery, raw emotion, a furious growl and so much power – this Ferrari V8 is a work of art."
Crowning Ferrari's record-breaking year, the naturally-aspirated 800-cv 6.5-litre V12 powering the 812 Superfast also won two awards: the Above 4-litre class and, due to it being comprehensively re-engineered from the 6.3-litre unit that equipped the F12berlinetta with 75% new components, the Best New Engine category.
Contact Us

Hours

| | |
| --- | --- |
| Mon - Fri: | 08:30 - 17:00 |
| Sat: | 09:00 - 12:00 |
Authorized Dealer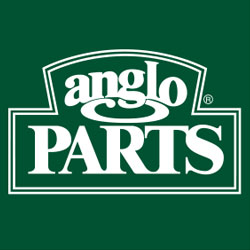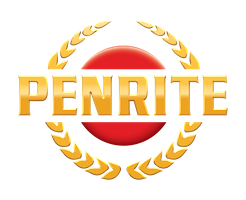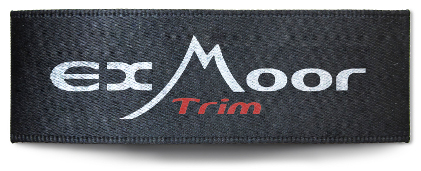 Sports Car Centre also designs and manufactures custom and enhanced parts for some vehicles.