SPORTS CAR CENTRE PRESENTS
Motoring news from around the world - October 2019
No man went to mow
With forward-looking manufacturers pushing agricultural technology into new and exciting territories, what does the future hold for the humble tractor?
We've all heard about Tesla's driverless cars, but driverless tractors, controlled by the farmer using his smart phone? Who knew? The driverless tractor – and another designed to run on methane, which farming produces naturally in abundance – are part of a new wave of agricultural technologies emerging from CNH Industrial.
With the Agnelli family's Exor group as its largest shareholder, CNH Industrial is in the same stable as Fiat Chrysler and Ferrari, headed up by Gianni Agnelli's grandson, John Elkann. The idea that the dashing Agnelli-Elkann clan should know a thing or two about tractors might come as a surprise to some. But the connection between making cars and making tractors has often been a close one. The Agnellis founded Fiat Trattori in Turin in 1919, just 20 years after launching the Fiat car-making business. Renault only stepped away from making tractors a decade ago, while in the 1930s Hitler tasked Ferdinand Porsche with developing a "people's tractor" or Volksschlepper at the same time as his new Volkswagen. Our own Aston Martin was owned by tractor manufacturer David Brown for many years, while back in Italy, the business founded as Lamborghini Trattori only moved into making sports cars as part of Ferruccio Lamborghini's furious rivalry with Enzo Ferrari.
Given that it's the Italian-American offspring of both Fiat's and Ford's tractor-making businesses, CNH Industrial has impeccable automotive DNA. But wedded to that is the farm-tech know-how of the former New Holland Machine Company, founded in 1895 in New Holland, Pennsylvania by Abram Zimmerman – a brilliantly inventive Mennonite blacksmith who helped transform American farming. But for all the diverse richness of its pedigree, CNH Industrial is very much future-focused – and bent on radically transforming the way we farm. Witness this driverless tractor, the Case IH, and its methane-fuelled sibling – the fruit of what CNH Industrial's design director David Wilkie describes as "our focus on three key megatrends: automation, digitisation and alternative fuels". That, and an R&D investment of more than a billion dollars last year alone.
"These concepts serve to stretch our designers – to get them to look beyond what is in production today or even tomorrow," Wilkie explains, and to forge "innovative ideas which can then be applied to production machines". Wilkie acknowledges the ongoing parallels with developments in the automotive industry, with its interest in driverless and eco-friendly technologies, although he argues that we're likely to get accustomed to driverless tractors working our fields more rapidly than we are to driverless cars on our roads. And he goes on to mention the rather more complex tasks these tractors will perform, such as distinguishing crops from weeds and controlling not just their own movements but those of the equipment they're towing.
It's all very impressive, brainy stuff. But you also sense that just as car designers have fun with concept cars, the design team got a kick out of envisaging an autonomous tractor. "It's very rare in industrial design to be presented with a blank sheet of paper," say Wilkie, "and that is exactly what we had when designing the cabless autonomous concept tractor. So one of the main challenges was delivering a striking, eye-catching design that would grab people's attention – that encapsulated the groundbreaking nature of this technology. Breaking free of those long-held conventions was both a challenge and a fantastic opportunity." And who said farming couldn't be fun?
UK bipartisan committee recommends banning gas and hybrid electric cars by 2035
Car enthusiasts in the UK are concerned about a report from a bipartisan select committee of Parliament that effectively calls for eliminating private automobiles and trucks by the year 2050—battery electrics and fuel cell vehicles included—to achieve the goal of making Britain carbon-neutral. The Science and Technology Select Committee report also says that the ban on combustion-powered cars and hybrids should be accelerated to 2035 from 2040.
Though EVs themselves do not emit carbon dioxide and other greenhouse gases, the same can't be said about the factories that make electric vehicles and their components. As the report puts it, "Although ultra-low emissions vehicles generate very little emissions during use, their manufacture generates substantial emissions." Eliminating those emissions will likely necessitate eliminating the manufacture, sales, and ownership of private cars if the UK is serious about meeting its carbon-neutral target.
It should be noted that the report from the committee is only a recommendation, as there isn't even any proposed legislation yet. However, the report has pricked up the ears of motoring fans as well as the general press.
Though the committee's recommendation doesn't call for an outright ban on private vehicles (at least not yet), that would be the inevitable result of such legislation. We don't want to sound like hyperbolic scare-mongers, but these are the committee's own words: "In the long-term, widespread personal vehicle ownership therefore does not appear to be compatible with significant decarbonisation. The Government should not aim to achieve emissions reductions simply by replacing existing vehicles with lower-emissions versions."
E-Type UK frees 4.2 E-Type Fixed Head Coupe from shrubbery
People will abandon cars anywhere. The backyard, the barn, the beach… and the forest, apparently.
E-Type UK broke out the clippers when it found two Series 1 E-Types in the lush greenery of the Gloucestershire forest. The two cars had nested, forgotten, since the 1980s; one of them now rests in nut-and-bolt restored glory in Opalescent Silver Grey.
E-Type UK chopped a numbers-matching 4.2 coupe from the overgrowth to discover that the chassis and both front and rear suspension remained intact, but the body was entirely useless.
Saved the trouble of inspecting the body since… well, there wasn't one worth inspecting. E-Type UK sourced and fitted panels to resurrect the familiar Jaguar shape according to the period-correct plan. Doors were hung, panels perched on a jig, and inner wheel arches analyzed.
Roof panels got matched to the body shell, and only after painstaking measurements did anyone think about breaking out the welder.
After the E-Type spent almost 30 years communing with nature, the engine had lost contact with its original destiny. E-Type UK could redeem only the cylinder head and cam covers. With some machine polishing and serious attention to detail, the cam covers gleamed again. Once all the missing parts were sourced, progress was measured in finely-tuned increments during the 4.2 engine rebuild before the straight-six barked to life.
All the biodegradable bits came next. Factory-correct black leather draped the interior, new rubber was fitted to the wire-spoked wheels, and shiny strips of chrome twinkled in all the right places.
From the sand to the street and from the dirt to the asphalt, unearthed treasures like this represent so many hours of love and labor: the original designers, the first builders, and finally restorers resurrecting the product decades later. We're glad to see restorers so skilled in what they do pouring their passion into another obscurely-hidden automotive legend.
Elvis' 1967 Lincoln, a wedding gift from Colonel Parker, sells for $165,000
Elvis lives! Oh, sure, technically The King died 42 years ago, but his legion of fans—and their enthusiasm for anything he touched—continues to grow. Recently someone slapped down $165,000 for Presley's tired and dust-covered 1967 Lincoln Continental Lehmann-Peterson Limousine.
The black Lincoln was a wedding present from Presley's manager, Colonel Tom Parker, who gifted it to newlyweds Elvis and Priscilla Presley in May 1967. Presley's ownership is documented with a copy of the title application listing him as the original owner.
"Celebrity ownership history doesn't necessarily translate to more value, but famous people who were known enthusiasts—like Steve McQueen, Elvis Presley, Paul Newman, and Paul Walker—do carry a certain cachet on the collector car market," says Hagerty valuation editor Andrew Newton. "While Lincoln executive limousines are fairly collectible, almost all the money paid here was for the Elvis connection."
The car became known as the Presley Family Car, as it chauffeured Elvis, Priscilla, and the celebrity couple's only child, Lisa Marie, around Memphis, on trips, and to countless engagements.
The limo's whereabouts had been unknown for decades, and it was recently discovered in the extensive collection of James Petrozzini, who bought it in the 1980s. The car was offered without reserve at Mecum's Monterey auction, and Mecum says Petrozzini—wearing a chauffeur's hat and white gloves—would drive the limo to pick up his son and his son's friends from school. Petrozzini also drove the limo to impress his clients when transporting them to and from the airport.
Titled as a 1966 Lincoln Continental, the Executive Limousine received coachwork from Lehmann-Peterson. It is powered by a 462-cubic-inch V-8 engine and is equipped with air conditioning, power steering, power brakes, power windows, power antenna, power front bench seat, in-dash clock, and other luxurious amenities like a radio-stereo system and climate controls in the passenger area.
The limousine will require some sympathetic restoration work, but considering the Elvis Presley Family Car has been out of the public eye for years, we hope the buyer shares it with the rest of the world. If only it could talk… or better yet, sing.
Mini Memories
No car defined the spirit of an age better than the Mini in the 1960s. Fun, British and classless, it was one of the cultural icons of its era, appearing in films and fashion shoots, and driven by everyone from pop stars to royalty.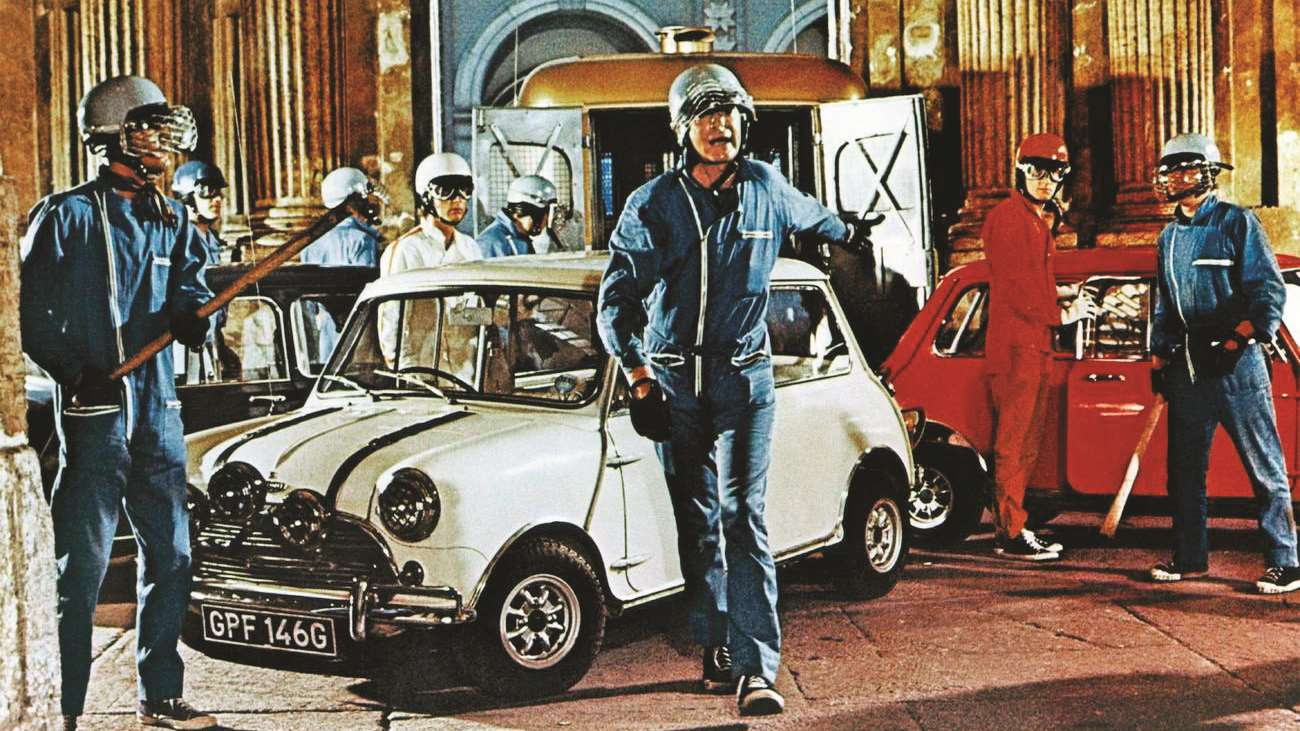 Above: The much-loved 1969 heist caper movie The Italian Job cemented the Mini's position as a British design icon. Starring Michael Caine, who uttered the famous line, "You're only supposed to blow the bloody doors off!", the film's producer Michael Deeley later said it was "the longest commercial for a car ever made".
The Beatles all owned several Minis and were often seen around town in them. Bought originally by their manager and master image-maker Brian Epstein, the boys' Minis were modified by Harold Radford (Coachbuilders) with custom paint jobs and interiors. Paul's incorporated several Aston Martin features, including a California Sage Green metallic paint job and Aston tail-lights.
Model Twiggy was synonymous for many with the Swinging Sixties. Here she is photographed in 1968 at the age of 19 at the wheel of her Mini, in which – as was the case for so many young Brits of that era – she had just passed her driving test.
Adam Adamant Lives! starring Gerald Harper, was one of the sillier TV programmes of the era. A spoof on 1960s culture, the plot revolved around Adamant, an Edwardian adventurer, travelling forward in time to have adventures in the present day. No surprise then that his vehicle of choice was a Mini Cooper S, complete with personalised number plate AA1000, sun-roof, electric windows and posh interior, all created by Harold Radford.
As the most modern of the royals, it's no surprise that Princess Margaret and Lord Snowdon owned a Mini Cooper S during the Swinging Sixties. Modified with grille floodlights and a special bonnet badge, it's seen here, very much in pre Health and Safety days, transporting the young David Linley home from hospital after an ear operation.
Bugatti hits 304.77 mph in modified Chiron; retires from record attempts
Well, that's certainly a way to go out on top. Bugatti president Stephan Winkelmann has announced that the company will no longer attempt high-speed records, now that a modified Bugatti Chiron has set a TÜV-certified speed of 304.77 mph on the 5.4-mile straightaway at the Volkswagen Group's Ehra-Lessien test track in Saxony, Germany. Bugatti factory test driver Andy Wallace, who had previously set production car records with the McLaren F1 and Jaguar XJ220, had the finesse, the courage, and the privileged right foot.
"We have shown several times that we build the fastest cars in the world. In future we will focus on other areas," said Winkelmann. "Bugatti was the first to exceed 300 mph. Its name will go down in the history books, and it will stay that way forever."
Ironically, the numbers make less sense on the other side of the pond. The much-lauded 300-mph stat converts to 482 kph; and somehow, 482 just doesn't have the same ring. (Neither does 311, the miles-per-hour equivalent). Why didn't Bugatti go for 500 kph? The easy answer is that Bugatti ran out of asphalt, the speed trace hadn't leveled out, and was still climbing when he passed the designated braking point.
And, as with records on the Nürburgring, this was as much a publicity stunt as it was a high-speed test. Bugatti is calling it a record for manufacturers of serial production cars, but the record-setting Chiron is not exactly a production car. Bugatti describes it as "a pre-production vehicle of a Bugatti Chiron derivative" that is "near production" on the spec sheet. In other words, you won't be able—at least for now—to walk into a Bugatti dealer and drop a custom-baby-seal-leather duffel of cash on a 300-mph car. Unsurprisingly, though, Bugatti is planning on selling a limited-edition Chiron to celebrate the record.
Bugatti partnered with Italian chassis manufacturer Dallara, which fabricates the bodies for production Chirons, and tire manufacturer Michelin in the record attempt. Dallara fine-tuned the Chiron's aerodynamic bits to precisely balance downforce with aero lift for maximum straight-line speed.
Bugattis are famous for their hyper-expensive, purpose-built Michelin tires that must be replaced at the factory, but even those weren't up to a 300-mph jaunt.
For the run at Ehra-Lessien, Michelin made extra-special Pilot Sport Cup 2 tires, with steel belts reinforced to withstand the severe centrifugal forces generated when spinning fast enough for the car to go above 300 mph. To make sure the tires' steel reinforcing belts were aligned properly to prevent friction and heat build-up, the special Sport Cup 2s got individually X-rayed prior to the high-speed run. We're curious to see if this 300-mph tire tech will benefit any other 300-barrier contenders.
Mechanical changes to the Chiron included a transmission with a longer top-gear ratio and special tuning of the Chiron's quad-turbo W-16 engine up to 1600 horsepower. That's the same power figure cited for the $9 million Centodieci, recently revealed at the 2019 Monterey Car Week.
For Wallace's protection, Bugatti installed a safety cell—presumably a race-certified roll cage. "Any crash at that sort of speed is likely to hurt," Wallace said. (You know, a flesh wound.)
Bugatti's head of development, Stefan Ellrott, was in charge of the record-breaking effort and explained why the Ehra-Lessien track was chosen.
"A world record attempt at such an extreme speed of over 400 kph always involves a certain risk. Everything has to be right—the car, the weather and the track. Ehra-Lessien offers the greatest possible safety, which is why we opted for this track," said Ellrott. "Driver safety is our top priority. We did everything in advance to minimize the risk." That minimization included cleaning the track surface so it would be free of stones and grit.
Now that Bugatti has breached the 300-mph mark, it remains to be seen if Hennessey will try to best it with the upcoming, 1600-hp Venom F5. One of the stated performance goals of the Venom F5 is a top speed of at least 300 mph. SSC (formerly Shelby Supercars Inc.) has also made that mark the goal for its upcoming Tuatara supercar. Of the stratospheric hyper-car manufacturers, though, the Chiron most directly challenges Koenigsegg and its 277.87-mph Agera R, which just lost the fastest-production-car throne.
However, don't expect Koenigsegg to take up the challenge. While the Regera is billed as the fastest-accelerating production car, capable of reaching 250 mph in just 20 seconds, Christian Koenigsegg told this writer that he has no interest in competing for the title of the absolute-fastest road car. Such records have no practical meaning in real-world driving, he said.
Greatness comes in many flavors. Bugatti, in fabulous French style, has cornered the market on those with top-speed-record tastes. When the dust settles, we're excited to see if the competition stampedes in Bugatti's steps, or if automakers choose to cater to other superlative statistics.
And if you think that it couldn't be more crazy .... wait till you have read the next article, what will be next a electric Ford Model T????????
Volkswagen will offer all-electric conversion for vintage Beetles
An irony of the classic Beetle's popularity among environmentally conscious drivers has been that those old coots, with their obsolete air-cooled and usually carbureted engines, produce choking amounts of pollution.
As Volkswagen endeavors to convert its modern fleet to electric drive as quickly as possible with modern EVs like the ID hatchback and the upcoming e-up! that will debut at next week's Frankfurt Motor Show, the company is also tempting classic Beetle fans with the chance to modernize their Bugs.
In a collaboration with German specialist eClassics GmbH, Volkswagen Group Components supplies production parts for the electric drive and the battery system straight from the new e-up! for installation in the old Beetles.
"The electrified Beetle combines the charm of our classic car with the mobility of the future. Innovative e-components from Volkswagen Group Components are under the bonnet—we work with them to electrify historically important vehicles, in what is an emotional process," stated Thomas Schmall, member of the Board of Management of Volkswagen Group Components in a statement. "We are also providing Beetle owners with a professional conversion solution, using production parts of the highest quality."
While it is no surprise that collectors who own classic Aston Martins can contemplate a reversible factory-engineered bolt-in EV conversion for their sports cars, electrifying a People's Car that is likely old enough to collect Social Security might be a dubious financial move. The price for a turn-key electrified Beetle in Germany is the equivalent of $110,000.

In this case, VW will bolt your Beetle's body onto a new platform with the electric drive system installed for the equivalent of $55,000, which is similar to the price of a conversion of an existing car by Zelectric Motors in San Diego, which charges $56,000. Or you can just buy the platform to install in your own car for $44,000.
The original Beetle's modular construction—that made its platform so attractive as the foundation for kit cars, where a (usually) fiberglass body replaced the stock body atop the running platform—is executed in reverse in this case. Now the classic Bug's body is retained, while all the new guts roll into place beneath it.
That same modularity makes the conversion suitable for other air-cooled Volkswagen models, so eClassics says that it is already working on a Bus conversion (and theoretically it could work on a Thing or a Karmann-Ghia). eClassics even has an its eye on the Porsche 356.
A key difference between the e-Beetle and currently available conversions from companies like EV West and Zelectric is that the e-Beetle is built using real Volkswagen hardware borrowed from the company's newest electric production model.
The result of the e-Beetle conversion is a Bug with 80.5 electric horses, which is approximately twice as many as it originally had in the corral. The floor-mounted 14-module, 36.8 kWh lithium-ion battery pack pushes the e-Beetle's weight to 2822 pounds, so it is substantially heavier than the gas-powered version.
But the electric motor still has the oomph to push the similarly-sized e-up! to 62 mph in 11.9 seconds, and VW says the e-Beetle will reach a top speed of 93 mph. Zero-to-50 mph acceleration for the e-Beetle is rated at 8.0 seconds.
Driving range is 124 miles per charge, which is similar to that of a Nissan Leaf, for comparison's sake. The e-up! charging equipment provided in the conversion permits quick charging that yields as much as 93 miles of driving range from an hour of charge time, according to VW.
eClassics is only offering the e-Beetle in Germany to start, but VW is preparing to expand the opportunity to other countries, according to spokesman Enrico Beltz. How many customers will see this fantasy through to fruition is an open question. Volkswagen will exhibit the e-Beetle at the Frankfurt show to promote interest, Beltz said. They haven't forecast sales, but said it "depends on how many customers want to convert their Beetle to an e-Beetle," rather than on any production constraint. "The interest is already great," Beltz added.
Of course it's great, and it represents the chance for Beetle-loving environmentalists to reconcile their passions.
Bentley Corniche Rises from Ashes
Bentley has recreated a long-lost car from its past that was lost in a wartime bombing raid in France. The ground-up rebuild of the only 1939 Corniche made connects the Embiricos 4 1/4 Litre and R Type Continental.
The only car of its type now in existence, the Corniche was conceived to be a high-performance version of the new MkV saloon, itself a technological advance that was due to be launched in October 1939.
The styling of the Corniche was a step forward from the traditional Bentleys of the 1920s and '30s, introducing 'Streamlining' to help deliver greater speed and performance, and heavily influenced post-war models such as the R Type Continental.
The original Corniche was lost in France in 1939 at the outbreak of World War II. It was extensively damaged in a traffic accident whilst undergoing road tests in France in August 1939. Sent for repairs, the chassis made it home to the Bentley plant in Derby, but the bodywork was destroyed in a bombing raid on Dieppe later in 1939 and was never seen again.
1939 Corniche crash during testing in Chateauroux France.
The project was originally started several years ago by volunteers from the WO Bentley Memorial Foundation and the Sir Henry Royce Memorial Foundation, but was brought in-house in February 2018 under the eye of Chairman and Chief Executive Adrian Hallmark, who asked for it to be completed in 2019 to celebrate Bentley's centenary.
"The 1939 Corniche was a clear step in Bentley's design language which is evident when set aside the later and now iconic R Type Continental. It is a pivotal car in the history of Bentley, demonstrating that even then, this great British marque was at the cutting edge of design and technology," comments Hallmark. "Mulliner's stunning recreation of the Corniche clearly demonstrates our skill in restoring the greats from Bentley's back catalogue as well as making beautiful personalised modern Bentleys."
The project fell to the Mulliner division, where since the 1970s one-off cars have been built for collectors and Royalty, including two State Limousines manufactured in 2002. Today production models are adapted and built to particular customers' personal specifications.
Using only the original technical drawings, this Corniche has been rebuilt in Crewe using original Corniche and MkV mechanical components and a completely remade body, identical in every detail to the original.
"It's been a fantastic team effort," said Stefan Sielaff, Design Director at Bentley and Director of Mulliner. "We have highly skilled craftsmen within Mulliner and around the rest of Bentley Motors, and they all have massive pride in what they've achieved with this car."
The Corniche made its first public appearance at Salon Privé at Blenheim Palace in September and will join Bentley's Heritage fleet, which already includes WO Bentley's 8 Litre and the Birkin Team Blower, to be used and exhibited at events around the world.
Many of the parts that had been produced to make further Corniche models were kept until the early 1970s before being sold off to specialists and enthusiasts. Then, in 2001, automotive historian and former Bentley director Ken Lea decided to try to use original parts as the basis for a recreation of the Corniche.
The project was based in Derby, with volunteers gathering information and parts to assemble the chassis. In 2008, with the project out of money, Bentley Motors provided an injection of funds, and work started on the ash frame and aluminium bodywork with coachbuilders Ashley & James in Lymington, Hampshire. The body was created from the outline drawings given to the project by the family of the car's original designer, George Paulin.
The project continued to make slow progress until it was brought in-house to Mulliner at Bentley Motors at the request of new Chairman and CEO Adrian Hallmark.
The project to recreate the Corniche was overseen by a team of four: Ken Lea; Robin Peel, Head of Heritage; Ian Broomhall, Mulliner Operations Manager and Glyn Davies, Mulliner Special Projects leader.
Many team members from Mulliner and across the wider Bentley Motors business dedicated their personal time to work on the Corniche, and staff from other divisions joined in.
The Mulsanne body-in-white team, where panels are still hand-formed, helped with final detailed finessing of panels; the paint laboratory spent many hours producing colour samples of the main body colour of Imperial Maroon and the side flash of Heather Grey from the limited descriptions available; Head of Interior Design Darren Day and his team produced CAD designs for the seats and door trims derived from detailed historical research; and the Mulliner trim team worked from the designs to create a period-appropriate interior in typical Vanvooren style, using the correct Connolly Vaumol hide, West of England cloth and the carpet from a roll discovered stored away on site.
In the Mulliner workshop, Mulliner Master Carpenter Gary Bedson devised a steam booth to allow him to bend sections of wood for the interior window surrounds, often spending over an hour wreathed in steam just to attain a few degrees more curvature. Other team members worked hard to recreate the front grille, using CAD to analyse airflow and design each individual slat, which were then hand-formed by skilled metalworkers over a period of three months.
Six Mulliner apprentices, one of whom even created an authentic tool tray for the boot of the Corniche, were also involved throughout the car's time with Mulliner.
Every aspect of the project received Mulliner attention. From the special paint mixes — named Imperial Maroon and Heather Grey — to the unique interior trim, the accessories such as the tool tray and even the Mulliner tread plates on the door shuts were created from scratch.
Remembering Ferdinand Piëch (1937 – 2019)
Ferdinand Piëch died on 25 August 2019 at the age of 82. Born in Vienna on April 17, 1937, Piëch was fascinated by technology since childhood, especially by kinetic technology. At the age of nine he was already able to drive a car. After graduating from school, he studied mechanical engineering in Zurich, having written a master thesis about the development of a Formula One engine. The spiritual father of the Porsche 917 and former Member of the Supervisory Board of Porsche AG was remembered by the company.
Ferdinand Porsche with Ferdinand Alexander Porsche and Ferdinand Piëch (right), approx. 1949.
The fascination for cars already ran in his blood as the grandson of design engineer Ferdinand Porsche. He began his professional career in Stuttgart-Zuffenhausen on 1 April 1963 as an employee in the engine testing department at Dr. Ing. h.c. F. Porsche KG. After successful design of an oil cooler for the Type 904 race car and a 180 PS six-cylinder race engine, Piëch became head of the testing department in 1966. The legendary six-cylinder boxer engine of the Porsche 911 was developed to series maturity under his leadership. In 1968, Piëch was appointed Head of Development, before he assumed responsibility for the technology and external development areas in the Executive Board of Porsche KG in 1971.
Ferdinand Piëch (left) and Ferry Porsche next to the engine of the Type 718/2 of the Porsche 901, approx. 1963.
Piëch placed particular importance on professionalisation of the Porsche motor racing department, which achieved countless motorsport successes under his leadership. He had the 917 race car designed in 1969, a car which is still today considered to be one of the most successful race cars ever. The first overall victory of the 917 in Le Mans in 1970 under his leadership represented the start of a new era for Porsche.
Due to the transformation of Porsche KG into a stock corporation and the decision that operational management positions should no longer be occupied by family members, he left the company in 1972 like all other family representatives. Ferdinand Piëch joined Audi in the same year. Since 1988, he was CEO of Audi AG, before taking over the position of CEO of Volkswagen Aktiengesellschaft in 1993.
Without him Bugatti would not exist in its current form. In 1998 Ferdinand Piëch in his role as CEO of Volkswagen AG bought the trademark rights to Bugatti, and not long after the Château and site in Molsheim, Alsace.
His idea for the reorientation of the legendary French brand came to him while on holiday, as he later explained. It was a sign of fate: In a small toy shop, Ferdinand Piëch wanted to buy his son Gregor a Rolls-Royce toy car. But the little one pointed to another model — a Bugatti Type 57 SC Atlantic. "For me it was a pointer to interest me for Bugatti and not only for Rolls-Royce and Bentley," he wrote.
In 2002, Piëch was elected Chairman of the Supervisory Board of Volkswagen Aktiengesellschaft. In 2015, he resigned from his mandates in the Volkswagen Group.
He remained associated with Porsche as a Member of the Supervisory Board from 1981 to 2015. In 1984, Vienna Technical University awarded him an honorary doctorate in technical sciences. In 1999, 132 car journalists and industry experts from 33 countries named him "Car Manager of the Century".
Bo'ness Revival: Celebrating Jim Clark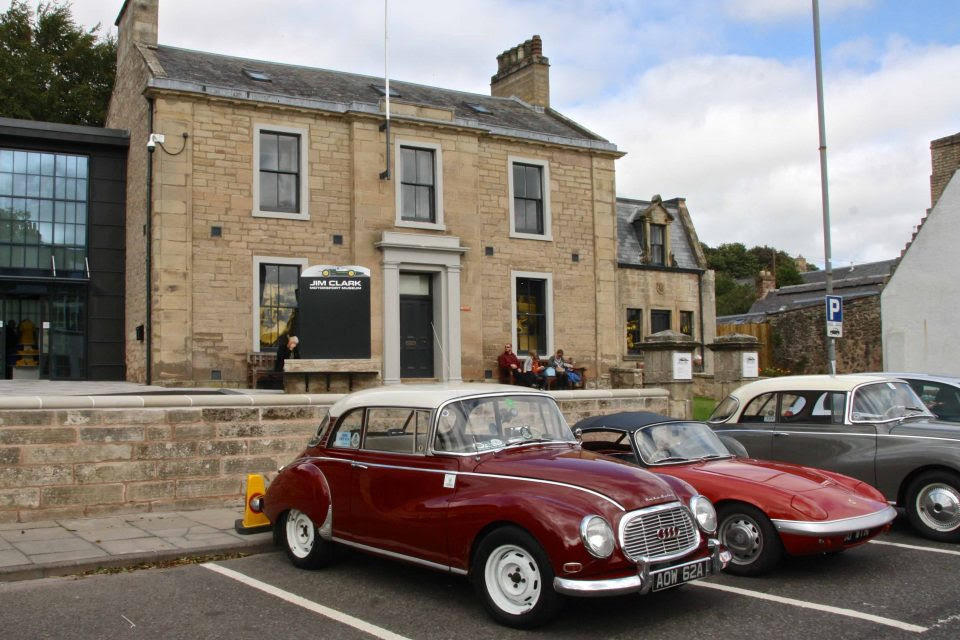 The Bo'ness Revival is 'organised by enthusiasts for enthusiasts' and is bucking the trend in Scotland by just surviving – largely due to its non-profit motive. This year the Revival celebrated 60 years since Jim Clark won the Hillclimb in the same Lotus Elite that he shared with John Whitmore at LeMans in 1959. The celebration coincided with the reopening of the expanded Jim Clark Rooms in Duns, now renamed the Jim Clark Motorsport Museum and the Revival organisers made that the destination for the non-competitive classic run on the Saturday.
While the Revival Hillclimb competitors battled the 'Scottish Mist' (rain) for most of Saturday, the large entry for the Jim Clark Road Tour found better weather on the way to Duns. Having enjoyed visiting the Jim Clark Rooms a number of times, the Museum a significant improvement and, like Clark himself, is at the same time humble and humbling. It is a fantastic testament to the passionate and dedicated community of relatives and fans that have made it happen. An added bonus was to see Sally Swart (nee Stokes), Clark's long time girlfriend enjoying the Museum and chatting to F1 journalist Peter Windsor.
The weather improved for Sunday's Hillclimb but the 600-yard course was still wet at the bottom and dry at the top. This resulted in some hairy moments and unfortunate 'offs' for a few over-enthusiastic drivers. At lunch time there was a run up the hill for an eclectic group of cars that Clark had raced, from a Goggomobile that required pushing backwards in Autotests because it had no reverse gear to a DKW Sonderclasse and Lotus Elan through to the Ex-Border Reivers D-Type Jaguar that Clark drove to 12 wins from 20 starts in 1958.
Bo'ness is always remarkable for the variety and eccentricity of the entries in the classic run as well as the hillclimb. In amongst the usual selection of vintage and classic saloon, sports and racing cars, things that caught my eye were Austin Seven Special, an Austin Hearse, Talbot Sunbeam Alpine, Terrapin Mk5 SR, Porsche 904'FF' replica and an Hillman Super Imp.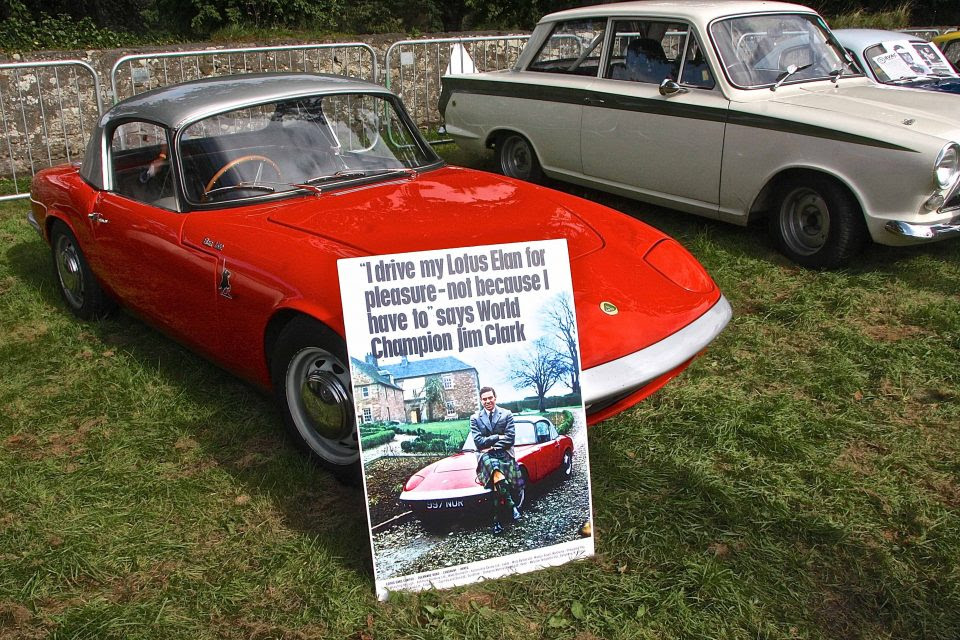 Contact Us

Hours

| | |
| --- | --- |
| Mon - Fri: | 08:30 - 17:00 |
| Sat: | 09:00 - 12:00 |
Authorized Dealer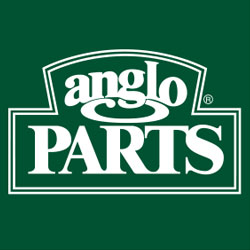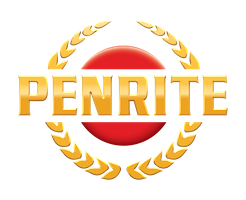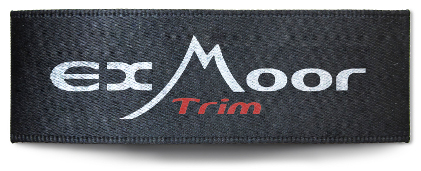 Sports Car Centre also designs and manufactures custom and enhanced parts for some vehicles.