SPORTS CAR CENTRE PRESENTS
Motoring news from around the world - March 2018

The Weasel And The Jaguar.

It was November 1962, at London's Heathrow airport. To the casual observer, the stern-eyed men loitering in the lounge were typical businessmen. They wore dark suits and bowler hats, were suitably mustachioed, and all carried tightly furled umbrellas and briefcases.
As the story goes, the security van pulled up to transfer over the sacks of payroll cash, and the businessmen suddenly revealed themselves to be members of a very different sort of firm. Lead coshes appeared from under the umbrellas. The men barked orders, made threats. The crew moved fast, they swept the loot into the boots of two Jaguars, and then they were gone in a flash.
At the wheel of one of the two Jags was perhaps the most notorious wheelman in history, Roy "The Weasel" James. This infamous getaway driver was also hot shoe on the race circuit, and he had exquisite taste—his weapons of choice were the Jaguar Mark I and Mark II.
In the early 1960s, traffic was considerably slower, and so were the police. Equipped with Hillmans and Zephyrs, the "plod" (as thieves often derisively called them) were often slow to catch up. When skilled hands were on the wheel of something like a MK II Jaguar, they often didn't catch up at all.

Probably the first proper sporting saloon, the Jaguar MK I was introduced in 1955, providing grace, space, and pace to all manner of toffs. Yes, it was a luxury car foremost, but the MK I and especially the later 3.8-liter-powered MK IIs were genuine performers. Even now, the later 210-horsepower straight-six, unibody construction, independent suspension, and four-wheel disc brakes provide performance capable of keeping up with modern traffic.
For choice, James preferred the MK I's trickier to handle, nimbler chassis, and the revvy 3.4-liter straight-six. The rumor is that he lifted British F1 champion Mike Hawthorn's Jaguar from right outside The Steering Wheel Club, a favored haunt of racing drivers. Whether or not such is true, it is known that the Weasel would often tune up a stolen car for added power and handling—the better to evade the long arm of the law.
James hated the nickname he eventually earned, but it was an apt one. Born in 1935 in London, he survived the Blitz and had some success as a young athlete. However, like many of his compatriots, James began his criminal life with a little petty crime on the side. Blame black-and-white mob Hollywood movies, blame the poverty of post-war Britain, blame a natural youthful exuberance.

Regardless, James eventually appeared to put his nefarious ways behind him, venturing into silversmithing, where his nimble fingers found purpose. Being light-fingered around silver wasn't merely his outward profession. Somewhere along the line, the Weasel added mechanical proficiency to his resume. Boosting cars was all too easy, and his compact, wiry frame lent itself to occasional cat burglary.

The Weasel was a racing driver in his own right, too. He had a great deal of early success in karting, and built on it by moving into single-seaters. Some time not long after the Heathrow heist, he walked into Jack Brabham's office and arranged for the purchase of a BT6. As a two-time F1 champion, Brabham charged top dollar for his racing machines, but James was suspiciously flush with cash.
The stories that swirl around the Weasel during this point are legendary, and perhaps too good to be true. To support his racing habit, he is rumored to have broken into the garage of John Cooper (of Mini Cooper fame), stolen Cooper's silver trophies and melted them down. He's also supposed to have swanned off to Monaco, and lifted a wealthy woman's jewelry after scaling a building.
What is known is that he had an excellent racing season in 1963, winning a total of 16 Formula Junior and Formula Libre races and posting 11 fastest laps. He even managed to beat F1 legend Jackie Stewart.
Sadly, his shadowy sideline derailed his promising racing career. Hired as a getaway driver for the infamous Great Train Robbery, James was eventually swept up by a wide-reaching investigation that collared some of the most notorious thieves in British history. The robbery of some £2.5 million remains the largest heist in the world, as the money was all taken in cash—any stolen art or valuable goods would have to pass through a fence for pennies on the dollar.

Eventually, a punitively long criminal sentence would be James' undoing. It is worth noting that he was ultimately identified through fingerprints on a saucer that he used to set out milk for the cats on the farm where the gang was hiding. Perhaps the Weasel wasn't all hardened criminal. And he continued racing during the investigation. Police showed up at one race with sirens blaring, only to discover that James had given them the slip, pulling out just ahead of the raid with his racecar still in tow.
After serving time, James raced again after F1 impresario Bernie Ecclestone came knocking. Turning to his silversmithing skills, James created the F1 Promoter's Trophy, which was first presented in 1975. But trouble arrived once more, and James landed back in jail again in the 1990s. Eventually, he suffered heart trouble, and he died in 1997 at the age of 61 following heart surgery.
How much of the Roy James legend is true, and how much is juicy, criminal oral tradition? Hard to say. But it's easy to be lured in by the romance of it all: a hedge-lined back road in the south of the UK, coppers in hot pursuit, the song of a big-throated Jaguar straight-six at full chat. And a Weasel at the wheel.
The Abarth Saga.

Reborn 10 years ago, the Italian racing car market with the scorpion outstripped all the major names during the post-war boom.

When it comes to wizards with mechanics, France had Amédée Gordini. Italy had Carlo Abarth. On 15 November 1908, Dora Taussig, heir to a textiles company, gave birth to a baby boy with a strong character: Karl Abarth, mostly know under the name of Carl. As a teenager, he showed a strong interest in mechanics, particularly everything to do with motorcycles. Initially, he worked for Castagna & C in Vienna, but then his career path changed when he joined the Motor Thun workshop (run by Count Thun). When one of its drivers defected, he found himself competing in Austria's motorcycle grand prix. He raced the fastest time in the free trials and the qualifying heats: Karl had entered the big boys' playground. The die has been cast and it was the beginning of a series of victory. His reputation extended well beyond Austria: he managed to win a wager that he could beat the Orient Express on the Vienna-to-Ostend stretch. In 1938, he was asked to race for Italy – the birthplace of his own father who had come back to live in Merano, in the Trentino. In 1946, Ferry Porsche asked him to represent Stuttgart's prestigious Porsche Konstruktionen agency in Italy. With the help of engineer Rudolf Hruska, Abarth once again found himself centre stage, entering into an agreement between Porsche and Piero Dusio (founder of Cisitalia) to design a single-seater car with a centrally-mounted engine.

BIRTH OF THE MAKE

On 31 March 1949, a Bologna notary registered a partnership between Carlo Abarth and Armando Scagliarini. Thus was born Abarth & C. Then on 17 June, a subsidiary of the company established its headquarters at 10, Via Trecate in Turin. As compensation from his former employer, Carlo left with five Cisitalias that he went on to modify and then race under the Abarth name. The birth gift of the brand ? A coat of arms featuring a stylised scorpion on a yellow and red background. As well as designing and racing race cars, Abarth also became involved in manufacturing accessories to improve the performance of mass-distribution cars. The Italian craftsman thus became well-known for his steering wheel-mounted gear-change systems, intake manifolds and special exhaust pipes. 1950 is an important year for the brand. The Cisitalias, which Abarth had transformed, took part for the first time in the Mille Miglia open-road endurance race, resulting in a fifth-place finish overall.

The Turin Motorshow of the same year served as a launch pad for the first fully-fledged Abarth – the Type 204 A berlinetta Monza Vignale (derived from the Cisitalia Tipo 204) – while celebrated champion Tazio Nuvolari sung the praises of the young company in adverts. Bertone, Ghia, Boano, Michelotti, Pininfarina, Vignale and Zagato – the finest Italian coachbuilders – contributed their craftsmanship to Abarth vehicles. Although Fiat provided most of the fundamental mechanics used in the vehicles, Abarth also had dealings with Alfa Romeo, Simca and Renault. A new milestone was reached in 1956 with the launch of the Fiat-Abarth 750 GT. That year, to demonstrate that his models could easily vie with competitor cars in terms of reliability and safety, Abarth embarked on a speed record campaign. The result was a clutch of success stories.

Its growth continued unabated throughout the 1960s. Operating throughout the automotive sector, Abarth was even tasked with building the Porsche 356 B 1600 Carrera GTL, designed by Franco Scaglione. Starting in 1962, Abarth's relationship with Simca – Fiat's French cousin – resulted in a series of extremely high-performance berlinettes. At the same time, the Fiat Cinquecentos that had been converted into Abarths were often found among the leading vehicles in touring car championships. The lightness and agility of these cars also proved highly successful in the European Mountain Championships. The crowning point came in 1967 when the Abarth OT 1300 won the Division 1 World Championships. That year also saw the unveiling of the Fiat-Abarth 6000 Prototipo, the Le Mans 12 cylinder was called T140– an endurance machine powered by a 610 hp 6 L V12 engine. Changes in regulations meant the end of this project, and subsequent prototypes were fitted with 3 L V8 engines.

On 15 October 1971, Fiat announced that it was buying out Abarth. The scorpion became the Fiat group's competition arm and represent its sports model label. Just as the 131 Abarth cars were winning all the rallies, Carlo Abarth died on 24 October 1979 at his home in Vienna. In 1981, Abarth & C. ceased to exist within the Fiat Group. At the end of 1986, the discontinuation of Lancia's endurance and rally sports programmes signified the hibernation of most of Abarth's activities. It was not until the 2007 Geneva motor show that the Abarth name was reborn.
Reported by retromobile.com
Le Mans – An F1 driver's greatest challenge (in the old days).

Formula 1 faces numerous problems going into its second season of Liberty ownership. They are all too obvious to list here, but in basics Formula 1 used to be a big pond teeming with big fish drivers.
They were drivers who had secured their Grand Prix drives through obvious talent, demonstrated weekend after weekend not just in the World Championship single-seaters but also in sportscars, and GT cars, and Formula 2 cars – yes – and maybe in Indycars too on the weekends in between the points-scoring GP rounds.
They were totally professional drivers seeking to maximise their income. No professional worth the name will ignore a decent earning opportunity, and appearance, start, prize and bonus payments earned in non-Formula 1 events built many a star driver's fortune through the 1950s, '60s and '70s, and even quite far into the 1980s.
I remember the very quick Dutch sportscar driver Toine Hezemans telling me during practice for a Monza 1,000Kms sportscar race in Italy how his Auodelta Alfa T33 team-mate Piers Courage had been taking the Curve Grande "fladdout". Toine was a good guy, and would always tell it how it was – and he ended that report by adding "…but then he's a Formula 1 driver" – which to him explained it all.
Formula 1 drivers you see were, self-evidently, demonstrably, the best in the racing world. Their meritocracy was merciless, but it really worked. Rent-a-drivers, pay-as-you-race drivers certainly existed then. Any serious motor race requires its cannon-fodder extras to make the superstars look good. But real talent of the then luxuriously deep top crust could be assessed before us all on the in-between weekends – say in the Formula 2 EifelRennen on the Nurburgring Sudschleife, and then the Targa Florio sportscar classic around the mountains of northern Sicily, or on the rectangular 2 1/2-mile Indianapolis Motor Speedway or – deep breath – in the 24-Hour classic at Le Mans.
Zac Brown at McLaren pulled a splendid stroke last year by encouraging disaffected, itchy-feet star driver Fernando Alonso to follow the familiar old yellow brick road to the Indy '500'. The luxuriantly-talented Spaniard rose to the occasion brilliantly – apparently enjoyed the experience greatly – and made an entirely new constituency of probably career-long fans.
This year Fernando is taking another step broadside from Formula 1 by driving in endurance racing classics, such as the recent Daytona 24-Hours, and aiming at Le Mans. He has said publicly that he is interested in attacking the elusive 'triple crown' thus far achieved only by Graham Hill, of being a Formula 1 World Champion driver who has also won both the Indianapolis 500-Miles speedway classic and the Le Mans 24-Hour Grand Prix d'Endurance.
It would be nice to think that Fernando Alonso really will follow in Graham Hill's wheel-tracks. He has the talent, but due to Formula 1's modern isolation, he still lacks the experience. He's working on that, right now.
It would certainly be nice to see him, and more F1 confreres, come even close to achieving that so-elusive target.
But I wouldn't bet on it.
Could this Zagato Aston Martin break a £16.9M auction record?

One of the most celebrated and storied British racing cars of all time is set to be the main attraction of the Bonhams Festival of Speed sale at Goodwood on 13 July.

Known to fans the world over as 2VEV, the Aston Martin DB4 GT Zagato is likely to become the most expensive British car ever sold at auction, beating even Aston Martin DBR1 chassis number one which sold in 2017 for £16.9m.
Any DB4 GT Zagato – and there were just 19 built in period – is acclaimed not just for its raw charisma but an illustrious competition record, both in period and, despite the model's sheer value, in historic racing. But 2VEV is the most special and prominent of them all, a veteran of Le Mans, Nurburgring and, most of all, Goodwood.

In 1961 and '62, 2VEV took on the cream of the GT World Championship crop, battling against Ferrari's 250 GTO in all the great races of the time. Along with its sister car 1VEV, 2VEV was run in period by the Aston-backed Essex Racing Stable. Being a quasi-works team, 2VEV was configured in ultra-light DP209 specification, one of only three DB4GT Zs to be configured thus.
Over time the car had its share of mishaps, including a crash at Spa-Francorchamps early in 1962. 2VEV was repaired but only weeks later was to be involved in the incident for which it is most well known: with Jim Clark behind the wheel in the RAC Tourist Trophy race at Goodwood.
Just after re-joining the race following a pit stop, the future World Champion spun at Madgwick Corner in the path of race leader John Surtees's Ferrari 250 GTO. The two cars collided and crashed into the safety bank, only to be joined a few laps later by Robin Benson's Ferrari 250 GT SWB which careered into both of them. The scene, involving three of the most valuable 1960s motor cars in today's market, has become one of the most celebrated crashes in motor sport.
So it is appropriate that the car is being sold at Goodwood, where, since the Italian-designed British-engineered supermodel first made its debut with Sir Stirling Moss in '61, it has enthralled so many. As well as racing at the Motor Circuit 2VEV is no stranger to the Festival of Speed Hillclimb. Since getting damaged in a road accident in 1993 and its subsequent rebuild, the car has had a more low-profile life.

2VEV is being offered for sale for the first time in 47 years during which it has been in single family ownership. The car was bought by the late Roger St John Hart in 1971 – for £3600.
Bonhams' James Knight told GRR at the announcement of the sale, "2VEV is by some distance, the most valuable British motor car ever to be offered at a European auction. It's a landmark sale."
Photography courtesy of Bonhams, The GP Library and LAT Images
Connaught celebrates 70 years.

A 1948 Connaught, the car that started the manufacturer on the road that would bring them a Grand Prix win some 70 years ago.
The Connaught made its debut at Poole Speed Trials, built for Kenneth McAlpine, and then went to Prescott in 1949, winning the up to 3litre Sports Car Class.
It was raced extensively by McApline from 1949-1951, winning at Ibsley, Blandford Camp, Boreham and Goodwood amongst other places. The car also went to Chimay and came fourth in the first heat of the 1950 Grand Prix des Frontiers.
Based on a shortened Lea Francis frame and using a highly modified version of the Lea Francis 1800 cc engine, these L2 Connaught were good for 100mph + and gave up to 115 brake horse power.
Noted in period for superb handling, this car is noted as 'The Car to Beat' in Charles Mortimer's book Racing a Sports Car from the era and has been campaigned throughout its history, apart from a 15-year spell in an Australian Motoring Museum.
Connaught cars participated in 18 Grands Prix, entering a total of 52 races with its A, B, and C Type Formula 2 and Formula 1 Grand Prix Cars. Only achieving one podium, the team scored 17 championship points. The name Connaught was taken from a pun on Continental Autos, the garage in Send, Surrey, which specialised in sales and repair of European sports cars such as Bugatti, and where the cars were built.
In 1950 the first single-seaters, the Formula 2 "A" types, used an engine that was developed by Connaught from the Lea-Francis engine used in their "L" type sports cars. The engine was extensively re-engineered and therefore is truly a Connaught engine. The cars were of conventional construction for the time with drive through a preselector gearbox to a de Dion rear axle. In 1952 and 1953 the races counting towards the World Championship were to Formula 2 rules so drivers of these cars could take part in those events as the table below shows.
Connaught designed a new car for the 2½ litre Formula 1 of 1954 which was to have a rear-mounted Coventry Climax V8 engine (the "Godiva"), but when the engine was not proceeded with, a conventionally arranged "B" type was designed using an Alta engine developed into 2½ litre form. The first cars were built with all-enveloping aerodynamic bodywork but later rebodied conventionally (as the photos below show). In 1955, driving a Connaught in this form, Tony Brooks scored the first win in a Grand Prix by a British driver in a British car since 1923, in a non World Championship race at Syracuse.
Jaguar Classic Restarts Production Of The Iconic D-Type Race Car.

Jaguar Classic is re-starting production of the iconic D-Type race car in Coventry, 62 years after the last example was built in 1956. The first Jaguar D-Type to be assembled by Jaguar Classic, an engineering prototype, made its world debut at the Salon Retromobile show in Paris last February.
Just 25 new examples of the D-type will be meticulously hand-built at Jaguar Land Rover Classic Works in Warwickshire. In 1955 Jaguar planned to build 100 D-types. With only 75 completed, Jaguar Classic is now fulfilling the company's original ambition by creating 25 all-new, period-correct sports cars.
The D-type, which won the Le Mans 24 Hours race three times between 1955 and 1957, was powered by the six-cylinder XK engine. Every aspect of the D-types built for clients from 2018 will be created to authentic, original specification.
The D-type is the third continuation vehicle from Jaguar Classic, complementing the six missing Lightweight E-types completed in 2014-15 and nine XKSSs built in 2017-18.
Jaguar Classic experts' painstaking research, with exclusive access to original Jaguar engineering drawings and records, ensures each new D-type will be built to the authentic specifications laid down by competitions manager Lofty England and his engineers in the 1950s. D-type clients can choose either 1955-specification Shortnose or 1956-spec Longnose bodywork.
The engineering prototype is the 1956 Longnose specification, identifiable by its extended bonnet, characteristic tail fin behind the driver's head, wide-angle cylinder head and quick-change brake calipers.
---
Contact Us

Hours

| | |
| --- | --- |
| Mon - Fri: | 08:30 - 17:00 |
| Sat: | 09:00 - 12:00 |
Authorized Dealer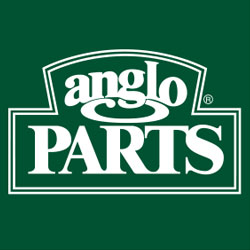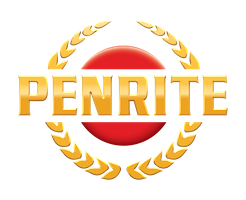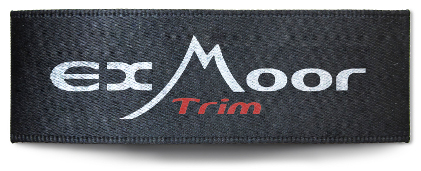 Sports Car Centre also designs and manufactures custom and enhanced parts for some vehicles.