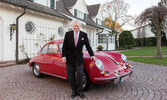 SPORTS CAR CENTRE PRESENTS
Motoring news from around the world - May 2018
Dr Wolfgang Porsche, Chairman of the Supervisory Board of Porsche Automobil Holding SE and Dr. Ing. h.c. F. Porsche AG, celebrated his 75th birthday last May 10. Born in Stuttgart, the youngest son of Dorothea and Ferry Porsche has been on the Supervisory Board of the sports car manufacturer since 1978 – an impressive 40 years.
Oliver Blume, Chairman of the Executive Board of Porsche AG, pays tribute to the celebrant: "Wolfgang Porsche is not only the bearer of our brand name, he is also the personable figure with whom people identify our company. He has always been there when needed. He has stood faithfully by the company, through the good times and the bad. For this, we admire him. For this, we hold him in esteem. For this, he deserves our full respect."

Dr Wolfgang Porsche (front) with his brothers and his father
Over the last decades, Wolfgang Porsche has had a key influence on all of the company's major decisions, including the strategic realignment and reorganisation of Porsche AG in 1992, expansion of the product portfolio to encompass several new models and series such as the Boxster, Cayenne, Panamera, Macan plus the future electric sports car, the Mission E, as well as the investment in Volkswagen AG in 2005.
Today, Porsche SE holds 52.2 per cent of the ordinary shares in Volkswagen AG, and is therefore its anchor shareholder.
Wolfgang Porsche regarded – and indeed still regards – his main role to be to continue the work of his father Ferry and his grandfather Ferdinand, and to balance and unite the interests of the family members.
Following the death of his father in 1998, he was elected spokesman by the Porsche family. In January 2007, he took over as Chairman of the Supervisory Board of Porsche AG. When Porsche Automobil Holding SE was founded in June 2007, he was also elected as Chairman of the Supervisory Board of this company. He has also been a member of the Supervisory Board of Volkswagen AG in Wolfsburg since April 24, 2008, as well as the Supervisory Board of Audi AG in Ingolstadt since May 10, 2012.
Wolfgang Porsche now divides his time between Salzburg and the "Schüttgut" in Zell am See. He has four children and four grandchildren. There, in the Austrian province of Salzburg, he runs an Alpine organic farm home to around 200 cattle. Since his early youth, he has also demonstrated a passion for his company's sports cars. Over the decades, this passion has given rise to a collection of rare Porsche vehicles that he drives regularly.
He began his professional career as an independent entrepreneur: As a managing partner of JAMOTO, he became general importer for Yamaha motorcycles in Austria and Hungary. In 1976, he joined what was then Daimler-Benz AG in Stuttgart, where he worked for five years as a Sales Manager in various areas. In 1978, he was appointed to the Supervisory Board of Porsche AG, where he supported his father Ferry Porsche at the sports car company.


Brabham Is Back: The Stunning BT62.
Building on a remarkable 70-year racing pedigree, David Brabham has announced Brabham's return to manufacturing at a gala event in central London, with the global launch of Brabham Automotive's first product, the stunning BT62.
The Brabham BT62 continues the legendary 'BT' naming convention established by founders Jack Brabham and Ron Tauranac in the 1960s and honours the legacy of the marque's greatest and most memorable cars.
With headline figures that point to the potency of the car, the new Brabham is pure-bred for the track and capable of setting blistering lap times. The BT62 boasts a power-to-weight ratio of 730ps per tonne, a dry weight of just 972kg and is powered by a Brabham naturally-aspirated 5.4 litre capacity V8 engine.
Heralding the start of an exciting new chapter for the iconic marque, the BT62 has been specifically designed, developed and tested to reward like no other. Designed from the ground-up and featuring a host of unique engineering details, the Brabham BT62 draws on the project team's vast experience to create a car without equal. Crafted from lightweight carbon fibre, the BT62's exterior surface and aggressive aerodynamic package combine to strike the optimal balance between function and form.
Celebrating the company's proud Anglo-Australian roots, the launch took place tonight at Australia House in London, home to the Australian High Commission, set amidst a breath-taking assembly of historic Brabham racing cars and memorabilia evoking memories and charting the remarkable successes of the marque's illustrious past.
Speaking at the unveiling, Managing Director, David Brabham said,
"It's with great pride that I honour and continue my father's legacy in revealing the next chapter in the evolving Brabham story. The team we have in place, and the vision it shares, provides a solid platform for Brabham Automotive to execute its long-term business strategy. Our first step to deliver on that strategy is the Brabham BT62, a car truly worthy of carrying the iconic Brabham name."
The Brabham BT62 has been designed and engineered to demand more from its driver. It's a car for those who want to challenge themselves and their limitations to experience driving in its purest form.
Those fortunate enough to own a Brabham BT62 will join the Brabham driver development programme, where their physical ability and determination will be raised to a place where the performance potential of both driver and vehicle can be fully exploited together as one.
With a base price of £1m plus local taxes, and before options, production of the Brabham BT62 will be limited to just seventy cars in recognition of Brabham's 70-year heritage; the first thirty-five of which will celebrate the thirty-five Grand Prix victories won by Brabham over its thirty-year reign in Formula 1.
The Brabham BT62 unveiled on the night was liveried in celebration of Jack Brabham's green and gold BT19 and his historic victory at the 1966 French Formula 1 Grand Prix at Reims, the year in which he made history in becoming the first (and to date only) driver to win a World Championship in a car of his own construction. First deliveries of the Brabham BT62 are expected later this year.
Led by multiple Le Mans winner, David Brabham, Brabham Automotive has been established as a manufacturer of high performance vehicles which challenge and reward the driver in equal measures.
With a long-term plan in place and a phased product development programme already underway, the company's ultimate goal is to see the iconic Brabham name return once again to compete on the race track, with the 24 Hours of Le Mans firmly in its sights.
The Brabham BT62 in more detail.

As the next in the line of legendary racers, the Brabham BT62 carries more than just the Brabham name; it shares its DNA.
Working to the same brief as each of the BT-designated vehicles that came before it, David Brabham has led the team to design and develop a car to deliver blistering on-track performance. In producing the BT62, the team has followed the same pragmatic approach that saw Brabham achieve 35 Formula 1 Grand Prix wins and four World Championships.
Charged with overseeing the development of the Brabham BT62, Brabham Automotive's Director of Technology and Engineering, Paul Birch, said, "Created from a blank sheet of paper, our first car takes Brabham into an exciting new era, whilst honouring and upholding the marque's glorious past. Using contemporary materials, processes and technologies, and following a rigorous two-year engineering and development programme, the resulting BT62 is a car that demands total engagement and commitment from its driver, delivering immense reward and satisfaction."
Specification highlights.

The Brabham BT62 is a mid-engined track car, with its power driven to the rear wheels via a rear-mounted race-spec transmission.
With a dry weight of just 972kg, the vehicle is incredibly light, and boasts a power to weight ratio of 730ps per tonne.

Power comes from a Brabham 5.4 litre V8 engine which produces 710ps (700bhp, 522kW) and 667 Nm (492 ft/lb) of torque.
With its performance-optimised body and aggressive aerodynamic package, the Brabham BT62 delivers over 1200kg of downforce.
Saving additional weight and with additive performance, brakes are carbon/carbon featuring 6 piston calipers front and rear.
The new Brabham BT62 will be proudly using Michelin racing slick tyres, marking the start of the brand's strategic partnership with Michelin as official tyre supplier and technical partner to Brabham Automotive. Extensively used in testing for the BT62, Brabham Automotive looks forward to working with Michelin to develop tyres to ensure the continued performance of its vehicles to the very highest levels.
Production of the Brabham BT62 will be limited to just seventy cars to celebrate the seventy years since Sir Jack Brabham launched his racing career in Australia in 1948 and the birth of Brabham Automotive in 2018.
The first thirty-five cars will be liveried in tribute to each of Brabham's thirty-five Formula 1 Grand Prix victories.
Owners of the Brabham BT62 will join a tailored driver development and experience programme to enable them to fully exploit the performance potential of this exceptional car. First deliveries are expected later this year.
Aston Martin Valkyrie AMR PRO.
Aston Martin has played the ultimate Top Trumps card at the 88th Geneva International Motor Show with the world debut of the Aston Martin Valkyrie AMR Pro – the sensational track-only evolution of the marque's spectacular hypercar.
Taking the world's most extreme road car as its basis, the AMR Pro version distills the combined knowledge, expertise and aspirations of Adrian Newey, Chief Technical Officer of Aston Martin Red Bull Racing, and Aston Martin's most talented design and engineering teams, led by Marek Reichman – Aston Martin's Chief Creative Officer – and David King – Chief Special Operations Officer – to create a car with the performance capabilities of a current Le Mans LMP1 prototype or Formula One car.
The Aston Martin Valkyrie AMR Pro completed a magnificent trio of track thoroughbreds displayed on Aston Martin's new Geneva Show area at stand #2229, located in Hall 2 of the Palexpo Exhibition Centre. Flanked by the 2018 Aston Martin Red Bull Racing F1TM show car and Aston Martin Racing's new Vantage GTE World Endurance Championship challenger, the Aston Martin Valkyrie AMR Pro was unveiled by Newey and Aston Martin Red Bull Racing's Team Principal, Christian Horner. Joining them were Reichman and Jean-Claude Biver, CEO of TAG Heuer – the official watch partner of Aston Martin and Aston Martin Red Bull Racing.
Full technical details of the Valkyrie AMR Pro will be revealed in due course, but those headline figures that can be disclosed provide a remarkable statement of intent. Key to the car's unprecedented track performance are its lightweight construction and high-downforce aerodynamics – a combination that will result in a car that weighs 1000kg, yet is capable of generating more than its own weight in downforce.
To achieve this remarkable figure all the Aston Martin Valkyrie AMR Pro's aerodynamic surfaces have been revised in the pursuit of significantly increased downforce. Most obvious changes are wider bodywork and much larger front and rear wing elements, which together with revised active aerodynamic control strategies tailored for the demands of track driving. In order to save weight this bodywork uses a lighter construction of carbon fibre. Likewise the removal of items such as the heater/de-mister blower and infotainment screens fitted to the road car, and through the fitment of new ultra-lightweight track-specific components such as a polycarbonate windscreen (with heater elements) and side windows, carbon fibre suspension wishbones, moulded race seats and a lighter exhaust system ensure the AMR Pro hits its 1000kg weight target.
Calibration changes to the 6.5-litre naturally-aspirated V12 engine's emission control systems and re-programming of the Energy Recovery System control software will result in a combined power output of more than 1100bhp – more than the Valkyrie road car and a figure than comfortably exceeds the magic 1:1 power-to-weight ratio. That's to say more than 1bhp to propel every kilogram of mass.
The single-minded pursuit of top speed has never been part of the Valkyrie ethos, yet even in high-downforce track configuration the AMR Pro is still capable of hitting 225mph. Of far greater benefit to lap time is the track-only Valkyrie's ability to achieve lateral acceleration in excess of 3G – a figure far beyond that of any other car derived from a fully homologated road car.
Red Bull Racing's Chief Technical Officer, Adrian Newey said: "Seeing the Valkyrie AMR Pro and this year's Aston Martin Red Bull Racing F1TM show car together at Geneva is a special moment for me. The Aston Martin Valkyrie road car draws extensively from the knowledge I have gained during my career in Formula One, but the AMR Pro version has allowed me to work beyond the constraints of road legality, or indeed practicality! We've told a few of its secrets, but by no means all. I will leave it to the public to ponder the lap time predictions. Suffice to say they're quite impressive."
Commenting from the Geneva Show stand, Aston Martin's Chief Executive Officer, Andy Palmer, said of the Aston Martin Valkyrie AMR Pro: "Anyone who knows me will tell you I'm a true racer at heart, so to see the track-only Aston Martin Valkyrie AMR Pro together with Aston Martin Red Bull Racing's Formula One and Aston Martin's World Endurance Championship cars here at Geneva is fabulous. I'm starting to get used to some of the extraordinary things Adrian (Newey), Red Bull Racing, Aston Martin and all our exceptional technical partners – now including Mobil 1 and Esso as Valkyrie's official oil and fuel partners – are capable of, but the Aston Martin Valkyrie AMR Pro is something truly mind-bending."
Speaking at the debut event, Christian Horner, Team Principal of Aston Martin Red Bull Racing said: "It is hugely rewarding to see the Valkyrie AMR Pro unveiled here in Geneva, another evolutionary step in the relationship between Red Bull Racing and Aston Martin. We set out together with an ambitious and pioneering road map to create something extraordinary in partnership, and the Valkyrie AMR Pro is yet another turn of that wheel."
Just 25 Aston Martin Valkyrie AMR Pros will be built. Deliveries are expected to commence in 2020. All cars are sold!!!!!!!!!!!
The 1971 Jack Brabham Trophy.
The 1970s were a very different era in motorsport to today: drivers were gentlemen, not athletes, sponsors merely financiers rather than the point of it all, and those involved had fun, getting up to all sorts of shenanigans alongside the flagship races.
One particular bout of tomfoolery took place in the margins of the 1971 'World Championship Victory Race' at Brands Hatch – basically an F1 GP from which points would not count towards the World Championship. Team bosses and previously famed drivers were each given a randomly-selected Mark 1 Ford Escort Mexico, one of 15 with sequential number plates that had been prepared by Ford's AVO in Essex, and told to go and race. The flag was dropped, and the 15 competitors had ten laps to decide who the fastest driver was.
It's got everything you want from an early 70's petrol-powered hootenanny, from the unrelenting drone of the 1600cc four-pots to the ecstatic, slightly politically incorrect (let's be honest) 'punditry' from Graham Hill. The cherry on the cake comes in the form of a glimpse of a proper 'tash proudly sitting upon the grin-laden face of Colin Chapman as he finally manages to barge his way past Jack Brabham on the first corner of the last lap. It's a race full of paint trading and a general scramble for the finish line with Frank Williams and John Surtees also desperate for a podium, but it is Brabham who comes through to win on the final straight.
Alas, I can't help but feel sorry for these little Escorts. They were immediately taken by the scruff of their collars and driven to within inches of their very existence, then, for the most part, they disappeared. Arguably an iconic race, certainly an iconic car, they all just faded away. Chapman's car was last taxed in 1977 and is presumed lost. One is fabled to have been used by Ford in various regional and national rallies. And Brabham's winning car? Now that's another story.
47 years on, Brabham's race-winning Mexico is slowly waking up after a long hibernation, and Hagerty have been given exclusive access to experience it. Bought by the current owner, Michael, in 2008, the car has undergone a very sympathetic restoration and a few small tweeks: he's strapped on a pair of twin-barrel Webers and the car now pushes out an eager 95 bhp. It's a charming and necessary upgrade from the factory set-up, and perfect for chucking this happy little machine around the bends on a chilly winter morning.
We all know and love the feeling of a well-sorted classic, and this Mexico now sits proudly on the road with a beautiful deep gloss on the paint. The engine bay is spotless, and we can't wait for the moment the engine first catches and the anticipation that comes with it. Inside, there's even the original race programme and a copy of Autosport from 1971 featuring the car. For all intents and purposes this Mexico has shrugged off the dust covers it's been wearing since the early '80s and exploded back to life.
The low weight of these cars means that extracting performance is almost a care-free joy, rather than a challenging slog. They turn well and have enough 'go' to let you blast out of tight turns.

If you're fantasising about a Ford Escort Mexico, I venture to claim that this is the car you have in mind. Completely stripped out – there are no extras in this thing, just a roll cage and a bit of extra power – it's a cool tin box with an engine. This is the car that will answer your dream of hurtling to Goodwood early on a Sunday morning so that you can perch at the pit-wall and watch some petrol-fuelled shenanigans, and still have a drive home to look forward to.
1955 London to Singapore Land Rover to star at Land Rover Legends.
One half of the heroic duo of Land Rover 86" Station Wagons to complete the first ever overland expedition from London to Singapore will appear, live and exclusively with its intrepid owner Adam Bennett, at the Land Rover Legends show.
Part of the famous Oxford & Cambridge Far Eastern Expedition from London to Singapore in 1955, the two Land Rovers were named 'Oxford' and 'Cambridge'. 'Cambridge' was sold on its return to the Land Rover factory in Lode Lane, Solihull, and eventually lost when it ran off the road in a subsequent expedition to the Middle East. 'Oxford' continues to serve as a loyal and hugely capable 4×4, and as recently as the great British snowfall of this winter was photographed in action with owner Adam Bennett.
The 1955 expedition, led by six students from the Universities of Oxford and Cambridge, was a true 'world first', capturing the imagination of an international audience thanks to three films commissioned by Sir David Attenborough for the BBC. Apart from the English Channel and the Bosphorus, and some necessary river crossings along the way, the team of six and their trusted two Land Rover Station Wagons completed the long journey from London to Singapore overland, becoming the first ever to do so.
First published in 1957 and since reprinted, the book 'First Overland' by expedition member Tim Slessor is still on sale today and is widely regarded as one of the finest exploration accounts ever written.
On its return to the UK following the 1955 expedition, 'Oxford' was loaned to a British Ornithologists' Union expedition to Ascension Island in the South Atlantic. Following completion of this expedition, the Land Rover was left with a local support worker on the island, and he continued to use the vehicle for many years, before replacing it with a later 88" and continuing to utilise 'Oxford' for parts. Eventually, he retired and took both vehicles back to his home on the island of Saint Helena – further south in the Atlantic. There, the vehicles remained, until British enthusiast Adam Bennett pursued a dream imagined by many a Land Rover enthusiast and, with the help of journalist Peter Galilee, convinced the islander to return both vehicles to the UK in exchange for a newer 300Tdi Defender.
Back in the UK, 'Oxford', thanks to its younger 88" parts beneficiary, was brought back to life by Bennett with a full and sympathetic restoration, passing its MOT at the first attempt, and was even awarded its original registration of SNX 891 back by the DVLA.
---
Contact Us

Hours

| | |
| --- | --- |
| Mon - Fri: | 08:30 - 17:00 |
| Sat: | 09:00 - 12:00 |
Authorized Dealer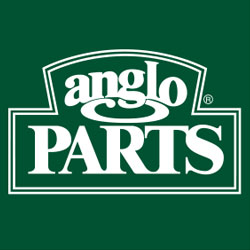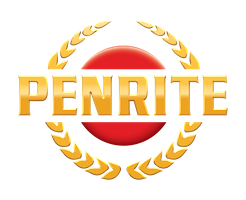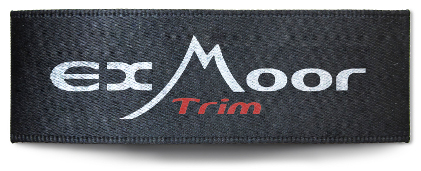 Sports Car Centre also designs and manufactures custom and enhanced parts for some vehicles.