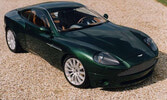 SPORTS CAR CENTRE PRESENTS
Motoring news from around the world - July 2018
Do you remember... 1998 Aston Martin Project Vantage.
Time was around 20 years ago that the name Vantage was destined for rather different things under Aston Martin than what came to be. Either way, this prototype that bore the iconic badge was the do or die of a company fraternising with both financial collapse and tantalising American investment.
Contrast to the pointy sportscar we've come to know and love over the past thirteen years, the Vantage of the mid-'90s was, in its most steroidal form, a chest-beating twin-supercharged 600bhp muscle GT car. Project Vantage – Ian Callum's 1998 vision for a future Aston flagship – was very much intended to take the baton.
Curiously, the just-launched successor to the sinewy sporty "baby" Vantage is brandishing very nearly the performance that made the old V-car dinosaurs such a hammer-blow. We're really rather fond of it…
Anyway, back to 1998. If you don't know Project Vantage, you're likely looking at this svelte curvaceous green prototype thinking "that's not a Vantage, that's a Vanquish". Yes, this car was so well-received on its Detroit debut that it made production three years later – albeit with a different (and we think cooler) badge on its rump. Vantage would become a point and squirt 911-fighting sports car seven years later while this taproot prototype for new-era Aston would become Vanquish and inform their design direction for the coming decade and a half.
Of course, Project Vantage signifies the beginning of the Ford overlord era. While the money was pouring in, so too were the uncomfortable reminders of this car's parentage. While the beginnings of the excellent and versatile VH architecture and a version of the long-serving and spectacular-sounding V12 were present, so too were control surfaces and dials straight out of the blue oval's parts bin.
It's 95% Vanquish although bonnet vents, less awkward mirrors, (slightly) less Ford-heavy controls and a finished rear end took the production car in the right direction. The shapes in the cabin of the prototype resemble the sleek sloping dash that later Astons would receive, but that was too expensive to re-design and implement in the Vanquish production car. In its place, something of a crude and button-heavy plastic slab. "But it's just so charming!… it's got the X-factor!" reviewers would gush…
The truth of the matter is that the looks and the charm of Project Vantage were likely the saving grace of Aston, giving parent Ford's penny pinchers the faith that they could come good on the investment. Without Callum's vision for the ultimate Aston, a generation of British dream cars may not have come to be, or, at the very least, may have looked very different. Funny to think that Aston owes some portion of the last fifteen years of success to a somewhat janky prototype with Ford KA switchgear – a car they spent a million to conceive and sold off for £100,000.
As of this being published, impressions of Aston's latest Vantage are out for all to see, including ours. The overall conclusion is that it's an absolute home run. From borrowing Detroit show stand space from Jaguar to class-leading profit-turning sportscar manufacturer in twenty years. There's probably something poetic about both Aston and the Vantage's ascension over that time. The old jokes pertaining to Aston and profit were perhaps as relevant in 1998 as they are irrelevant in 2018.
Jaguar: Le Mans Classic Race And New Tour Experience.
The Jaguar Classic Challenge returns for its fourth consecutive season, giving owners of pre-1966 race-prepared Jaguar C-types, D-types, E-types, XKs and saloons the opportunity to compete in five 55-60-minute races at prestigious race weekends across the UK and Europe.
The biennial Le Mans Classic event, held on the iconic Circuit de la Sarthe in France – which is where Jaguar scored seven 24-hour race wins between 1951 and 1990 – joins the calendar for 2018, alongside the UK-based Donington Historic Festival, Silverstone International Trophy and Oulton Park Gold Cup, plus the Spa Six Hours in Belgium.
The return to Le Mans Classic on 6-8 July is especially poignant as 2018 marks the 30th anniversary of the Jaguar XJR-9 LM's win at the 24-hour race. Current Jaguar Classic Chief Test Driver Andy Wallace took victory in 1988 alongside Jan Lammers and Johnny Dumfries.
2018 JAGUAR CLASSIC CHALLENGE CALENDAR
4-6 May: Donington Historic Festival, Leicestershire
16-17 June: HSCC Silverstone International Trophy, Northamptonshire
6-8 July: Le Mans Classic, Circuit de la Sarthe, France
25-27 August: The HSCC Oulton Park Gold Cup, Cheshire
14-16 September: Spa Six Hours, Spa Francorchamps, Belgium
For more information, and to register to take part in the 2017 Jaguar Classic Challenge, see www.hscc.org.uk/jaguar-classic-challenge
For those seeking a closer look at the craftsmanship in action at Jaguar Land Rover Classic Works, plus the chance to combine that with driving a range of classic Jaguars on track, the one-day Jaguar Classic Tour and Track Experience is now available.
Following a tour of the purpose-built new facility in Warwickshire, where activities include Jaguar and Land Rover Reborn restoration and new Jaguar D-type Continuation assembly, as well as servicing for classics including XJ220, participants will get to drive E-types, XK150s, Mk2s and XJC V12s from the Jaguar Classic Collection.
Bookings for select dates this summer, priced at £650 per person, including lunch, can be made on 0333 733 3003, or https://www.jaguar.co.uk/classicexperiences.
Gift vouchers and other Jaguar Land Rover Classic experiences are also available, including guided tours of Classic Works from just £49 per person.
This E‑type's last race was Le Mans 1962.
What is the perfect Goodwood car? That probably depends on what you think we're all about. Racing? Seems obvious really. Yet a winning car isn't necessarily the embodiment of our values. We're about evoking better times, better grids when racing cars were as much objects of desire as they are tools and a sturdy set of spanners were more useful than a laptop.
Yes, the winners, the wheel-to-wheel racers are a big part of that. If anything though, a historically fortified grid is even more important than the front-runners. A Goodwood grid should be a gathering of the most storied machines in motorsport's history, as well as the most succesful. This should be a place where drivers, owners and spectators alike can swap anecdotes and become ever-more engrossed in the history of our sport.
So, what did John Corrie's pretty blue E-type bring to the table for the Moss Trophy at 76MM? If the avid Goodwood enthusiast and spectator is looking at 503 BBO and thinking "I've not seen that one before…" there's a very good reason for that. This E-type hasn't turned a wheel in anger since its debut at Le Mans in 1962, under the ownership of one Maurice Charles. It's one of the three earliest E-types to first tackle La Sarthe and as of the conclusion of its participation, nearly 58 years ago, it was benched.
"This is an historic car which is still absolutely to original spec, and Goodwood is, therefore, the only place to race it".
So, what comprises one of the first racing E-types? Fundamentally, it's still a factory Fixed Head Coupe, so a Lightweight both in noun and adjective, it isn't… It was, however, subject to significant modifications and enjoyed a degree of factory support for its run at Le Mans.
The bonnet, doors and tailgate were replaced with alloy components and front and rear brakes were upgraded – as supplied by the factory. Chromework was removed and a forty-gallon fuel tank installed with an outside D-type filler cap through the rear tailgate… 1962 was a full year before the dozen factory lightweights were introduced, so this was really a heavily modified road car with considerable help from the Jaguar factory.
That's not to say that it sidled off the track in 1962 and into an air-locked container for 40 years, with the car emerging as-was ready for Goodwood duty. How a racing car treats its custodians on race day is usually a good indicator of how they'll treat it afterwards and, well, 503 BBO conked out at Le Mans four hours in. The custom inline-six that had been prepared for it – an E-type wet-sump block with weber-carburated D-type head – dropped a valve before the race even began. The spare Jaguar works engine that Maurice "exerted some pressure" to procure met a similar fate mid-race, as metal not adequately cleaned from the oil-cooler pre-swap came back to haunt them. Needless to say, what was a fairly smash and grab effort may well have been doomed from the start – a car's treatment pre-race definitely has some bearing on the prior-discussed causality…
Alas, Charles very swiftly moved the car on not long after, when somewhere along the way it would be divided. The story of the car's re-emergence began when the near-bare shell was found on the Channel Islands in 1989, overgrown in a yard. If not for the interested party noting some curious modifications – holes in the shell for quick access to the brakes, for one – this would have been used as a parts car. Smelling something fishy, new owner Stanley Higgins did some digging, starting with the faded 503 BBO plate he'd tossed aside on initial inspection. Only then did he realise he'd accidentally procured an ex-Le Mans Jag. Some dedicated research, calls to those in the know and connected folks alike and 503 BBO was virtually ready to be reassembled. How did John come across it?
As was in period is how we found it at 76MM, returned to its former glory – D-type lump and all… "Engine spec today is exactly as it was then; 3.8L iron block, wet sump, wide-angle head and triple Weber 45 DCO3s. The engine in period generated 296bhp, which it still does today."
If you didn't know 503 BBO's story, a distinctive grille and red wheels at the rear mark it out, though not everything has an explanation: "A grill was installed in the nose protecting the air duct for the Weber carburettors. The rear wheels were painted dark red, but history does not record why!"
"The car will be used for rallies and possibly Concours events. It will only be raced at Goodwood this year (and next if invited!)," he added.
So, there we have it – an E-type that last saw competition at Le Mans, exhumed from a fairly anonymous grave, restored and eventually returned to duty at the Members' Meeting. That's the kind of story we look for on a Goodwood grid.
BMW 3.5 CSL –Saved from rat‑infested shed.
From a rat-infested shed in Indonesia to paddock pride-of-place, it's been quite a journey for one of the coolest Group 5 cars.
---
Contact Us

Hours

| | |
| --- | --- |
| Mon - Fri: | 08:30 - 17:00 |
| Sat: | 09:00 - 12:00 |
Authorized Dealer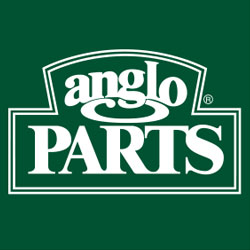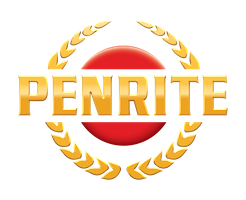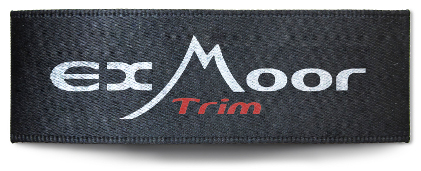 Sports Car Centre also designs and manufactures custom and enhanced parts for some vehicles.