SPORTS CAR CENTRE PRESENTS
Motoring news from around the world - August 2019
Aston Martin's latest special edition honours On Her Majesty's Secret Service
James Bond and Aston Martin are
forever linked
, thanks to the gadget-loaded silver
DB5
that Sean Connery first drove in 1964's
Goldfinger.
By the time George Lazenby replaced Connery in 1969 for
On Her Majesty's Secret Service
, however, the DB5 had been out of production for two years and it was time for Agent 007 to get a more modern car; in this case, an Olive Green 1969 DBS. To celebrate the 50th anniversary of
OHMSS
, Aston Martin and EON Productions are collaborating to produce 50 special edition
On Her Majesty's Secret Service
DBS Superleggeras, based on the current 715-horsepower
DBS Superleggera
.
The OHMSS DBS Superleggera comes with special diamond-turned forged aluminum wheels and a front splitter and rear aero blade spoiler fabricated from carbon fiber. To evoke the chrome grille of Bond's '69 DBS, the anniversary edition's metal grille features six bright horizontal vanes, and there are inscribed commemorative strakes in the air extractor vents behind the front wheels. To further distinguish the special edition from regular DBS Superleggeras, which have exposed carbon fiber pillars and roof panels, the OHMSS version only comes in Olive Green.
The interior is upholstered in black leather with gray accents as on the original Bond DBS, though now in modern Alcantara faux suede. The black and gray is set off with red stitching, panels, and paddle shifters inspired by the red-trimmed glove box on the original Bond DBS, where #007 kept his ready-to-assemble AR-7 survival rifle.
Speaking of guns, the individually numbered sill plates are etched with Bond's Walther PPK-inspired 007 logo. That logo, along with "OHMSS" and a graphic from that film's version of the Bond franchise's signature opening credit gun barrel sequence, is also embroidered in the cover for the B&O audio system's subwoofer.
For those who want the full Bond experience, Aston Martin is listing it as an option, but it's unlikely that any of the 50 lucky OHMSS edition buyers will pass up the available bespoke "drinks case" custom fitted to the trunk. The black case opens up to reveal a red felt lining, space for two bottles of champagne, and four champagne flutes, champagne not included.
The latest special edition of the DBS Superleggera is also the latest of Aston Martin's commemorative Bond cars, including the Goldfinger DB5 continuation series and the 2015 DB9 GT Bond edition.
Retail pricing starts at a somewhat familiar-sounding £300,007 (about $381,000 as of this writing) and deliveries are expected to begin at the end of this year. We checked with Aston Martin to confirm that the On Her Majesty's Secret Service DBS Superleggeras will indeed be made in left-hand-drive configuration and will be available in North America, with allocations determined by demand.
Ten Facts from Aston Martin's 1959 Le Mans Win
Sixty years on from Aston Martin's greatest victory, when Roy Salvadori and Carroll Shelby took Aston Martin's only outright win at Le Mans, the crews of the Vantage GTEs once again prepare to fight. In the front-running GTE Pro class, Aston Martin Racing will race against five of the world's greatest sportscar manufacturers in a 17-car battle for supremacy.
Not long after their victory in 1959, Aston Martin's DBR1s were retired from active service. The same is true of the Le Mans-winning V8 Vantage GTE this year. Aston Martin's GTE-Am class teams will field brand new Vantage GTEs for the 2019-2020 WEC season, which concludes at next year's twice-around-the-clock event. After much success, the V8 Vantage GTE will make its final swansong with two entries in this year's event.
1) The winning #5 Aston Martin DBR1 of Roy Salvadori (GB) and Carroll Shelby (USA) covered 2701 miles at an average speed of 112.5mph, shattering all records for a 3.0-litre class car in 1959.
2) Three Aston Martin DBR1s were entered for the 1959 24 Hours of Le Mans: #4 Stirling Moss (GB) and Jack Fairman (GB), #5 Roy Salvadori (GB) and Carroll Shelby (USA), #6 Maurice Trintignant (F) and Paul Frére (BEL). The 1959 event was the first time that either Salvadori or Shelby had ever finished the race.
3) Moss and Fairman battled for the lead with the Jean Behra and Dan Gurney Ferrari 250 TR/59 for much of the first half of the race, but both cars would retire with technical issues. Salvadori was later quoted as saying: "Moss was very unlucky. He was very gentle on his car and did not push it unduly. They could easily have won."
4) Salvadori estimated that Aston Martin team manager Reg Parnell collected a cheque from the organisers for approximately £10,000 in French francs for finishing first and second in the race, as well as third in The Index of Performance (a balancing measure that scored cars from all classes).
5) Parnell encouraged all three crews to run to a pre-set delta lap time, and not to pay attention to the faster opposition. Moss's car was the fastest and Salvadori believed that the Briton's pace is what broke the Ferrari challenge: "Moss put on quite a lot more pressure than they were prepared to accept, and he made them go much faster than they would like to have gone." The Salvadori/Shelby delta was 4m20 per lap with a pit-stop strategy of 34 laps per stint.
6) The #5 Aston Martin DBR1 that completed the 24 hours of Le Mans in 323 laps was in such good condition at the finish that it was reckoned it could have completed another 24 hours. "The oil pressure was 80 pounds at the start and never varied… The car was 100% for the entire race," said Salvadori.
7) Salvadori and Shelby drove to Le Mans in an Aston Martin DB MK III. Fairman meanwhile took a Lagonda Shooting Brake packed with spares for the race.
8) Such was the heat generated in the DBR1, through its aluminium bodyshell and the position of the clutch pedal above the exhaust pipes, that both Salvadori and Trintignant suffered badly scolded feet. Shelby meanwhile endured a sickness bug that he carried from the sixth hour of the race to the finish.
9) Shelby and Salvadori engaged in a heated contest of 'Gin Rummy' card games throughout the Le Mans week. By the end of it Salvadori was £28 up on his team-mate, though it's not known whether the American ever paid up.
10) In the build-up to the race the weather had been hot and all the team had taken to swimming in the river adjacent to the Hotel de France in the Le Chartre-sur-le-Loir. Moss didn't partake until the Wednesday morning, when disaster struck and he lost his front teeth diving in. He was forced to get his secretary to fly out his spare pair of false teeth on the first flight out of Paris.
Ferrari Barchetta Celebration at Hampton Court Concours
The 70th anniversary of the Ferrari 166MM Barchetta's race victories at Le Mans, Spa and the Mille Miglia will be celebrated at the 2019 Hampton Court Palace Concours of Elegance, scheduled 6-8th September at the royal palace situated on the Thames in London.
Four historically significant 166MM chassis will gather in Hampton Court Palace's Fountain Gardens, spearheaded by the ex-works 0008M. It was uniquely piloted to a debut victory at both the Mille Miglia and the 24 Hours of Le Mans in 1949, making it the only car of any marque to ever have achieved that feat. It also secured the first of the marque's nine victories at the endurance race, after which it went on to be displayed at the Paris Auto Salon that year.
The 1949 24 Hours of Spa was then won that same year by the second works-entry 166MM, 0010M, which is also set to feature at the 2019 Concours of Elegance at Hampton Court Palace. It has resided in the US for the last half-a-century and will be making the trip across the Atlantic especially for the event.
Former Fiat and Ferrari owner, Gianni Agnelli's personally commissioned 166 Barchetta 0064M is also set to appear as part of the Concours line-up. The two-tone blue and green masterpiece won both class and outright victories at Circuit de Spa-Francorchamps in-period and has since been awarded the 'Coppo d'Oro' at the Villa d'Este Concorso d'Eleganza. It will feature alongside the third Ferrari Barchetta ever made, another Villa D'Este winner from some 66 years prior — chassis 0006M, a Barchetta that competed in the 1949 Mille Miglia, finishing 6th in class. Exactly 70 years after its first victory at Concorso d'Eleganza, 0006M was once again crowned a winner at the event during its 2019 edition.
Two examples of the 166's replacement, the Ferrari 212 Export will also join the display. A 212 Export Barchetta 0078E, winner of the 1951 Tour de France and driven by Phil Hill to victory at Torrey Pines in 1952, will be in attendance alongside 212 Export Berlinetta 0108E; an entrant into the 1952 Mille Miglia.
The Hampton Court Palace Concours of Elegance will, for its 8th event, return to the finely manicured gardens of the former home of Henry VIII. From 6-8 September, this gathering of vehicles will include the 166 celebration and a display of Aston Martin Zagato models, among others. The Concours of Elegance's central display of more than 60 of vehicles will be the focal point, telling the story of the motor car from the pioneers of the 1890s right through to the latest bespoke hypercars.
Andrew Evans, Concours of Elegance Director, said: "It is with great pleasure and excitement that we announce the latest feature at this year's Concours of Elegance. Gathering this astonishing collection of heritage-laden 166MM racers – including the most significant vehicle in Ferrari's incredible history, no less – is truly a once-in-a-lifetime event."
$13M supercar collection, seized by Swiss government, is headed to public auction
The Swiss government will auction off an estimated $13M+ of exotic supercars late this September, all of which were seized from the collection of Vice President Teodoro Nguema Obiang Mangue, who is up against international corruption and money laundering charges.
Bonhams is handling sale, which is slated for September 29 in Geneva.
Obiang Mangue (the son of the country's sitting president Teodoro Obiang Nguema Mbasogo, who took power following a 1979 coup) was also convicted of embezzlement by a French court in 2017. Mangue was storing his cars in Switzerland when the Swiss government seized the 25-car collection.
The government of Equatorial Guinea subsequently claimed that some of the cars were not Obiang Mangue's personal property, but instead were state assets sent to Switzerland for repairs, Fox Newssays. The price of settling the case with the Swiss, according to a Geneva court ruling, was the surrender of the entire garage for sale, with proceeds going toward charities benefiting the people of Equatorial Guinea.
The cars are all top-shelf exotics, including a LaFerrari, a McLaren P1, a Bugatti Veyron, an Aston Martin One:77, a Koenigsegg One:1, and one of only nine $4.5 million Lamborghini Veneno Roadsters built. Mangue's collection also included replicas of the Batmobile Tumbler and Tron eBike.
This isn't Obiang Mangue's first go-round with European authorities and his exotic cars. Mangue apparently put the current collection together after an earlier group of superstar cars—two Veyrons, a Porsche Carrera GT, and a Ferrari Enzo—were seized by the French government in 2011 and sold at auction in 2013 for $4 million.
Hopefully Mangue's learned his lesson after years of legal repercussions involving national governments seizing and selling his supercars. At this point, though, it wouldn't be shocking to see the Vice President right back in this position down the road.
1966 Land Rover Series IIA 88
$100,000 - $150,000
Formerly owned by His Holiness, the 14th Dalai Lama
Maintained in the Dalai Lama's family until 2005
Fully restored in 2006, documentation included
British Motor Industry Heritage Trust Certificate
Extensive original documentation
When the Land Rover debuted at the 1948 Amsterdam Auto Show, it set the mold for commercial off-road vehicles for decades to come. Then powered by the 1,595 cc inline-four from the Rover 60 automobile, the Land Rover initially had a boxy alloy body with its narrow-set headlights and wire mesh grille and was only available as a compact pickup. By 1949 it was joined by a wagon, which eventually saw the brunt of production. Extended wheelbase and four-door models were introduced in 1955 and 1956, respectively. With the introduction of the new Series II in 1958, the Land Rover became even more capable and would soon make its mark in tough terrain all across the world.
The 1966 Land Rover Series IIA offered here was once owned by His Holiness, the 14th Dalai Lama. Built on the 88-inch-wheelbase chassis, it was completed on 10 February 1966 and was delivered new to Nepal on 17 February 1966. It was then driven by His Holiness's brother, Tenzin Cheogyal, into India, where it entered service as His Holiness's official vehicle. Mostly driven by Tenzin Cheogyal to ferry his brother along the mountainous roads of the Dharamsala region of India, the Land Rover saw hard use for many years as His Holiness continued his work while in exile from Tibet. Today, the Land Rover is accompanied by original parts, including original seats, interior parts, and the original tires, all saved during the restoration.
After some 10 years in official service in Dharamsala, the truck was maintained by Tenzin Cheogyal until June of 2005. It was then donated to the Dalai Lama Foundation in Palo Alto, California, with the goal of raising funds for Tibetan refugees, arriving in the United States in December of 2005. It was then fully restored by Land Rover experts in Livermore, California, with work concluding in December of 2006. Invoices totaling more than $49,000 are included in the sale. It is presented today in beautiful condition and wears the classic Bronze Green paint scheme with which it left the factory back in 1966.
The Land Rover is accompanied by extensive documentation, including the British Motor Industry Heritage Trust Certificate, Haynes Land Rover Series II Owner's Workshop Manual with Tenzin Cheogyal's signature inside the first page, original license plate still on the vehicle, Indian titles and insurance policies listing His Holiness as the owner, paperwork surrounding its donation to the Dalai Lama Foundation in 2005, and copies of assorted photographs and articles.
In December of 2007, it was featured as the cover car for Land Rover Lifestyle magazine, in which they named it one of the six best Land Rovers in the United States with an extensive cover story. A copy of this magazine accompanies the vehicle. For Land Rover aficionados, the combination of a late Series IIA along with incomparable historical significance makes this a very unique opportunity to own a truly special car.
Addendum
Please note the car does not include an original Land Rover Series II owner's manual but a Haynes Land Rover Series II Owner's Workshop Manual with Tenzin Cheogyal's signature.
How the Bugatti Type 35 Legend Was Born
The Bugatti Type 35 is one of the most successful racing cars of all time. And deservedly so: the French manufacturer's open-top sports car secured over 2,000 victories between 1924 and 1930. Today, the Type 35 is a legend in international motor sport. And a whole lot more besides.
As Ettore Bugatti said himself: "The Type 35 was the founding father of a family of pure-blooded racehorses from Molsheim – a true thoroughbred."
The Type 35 was not just a racing car. It was a technical masterpiece: For the first time, the company's founder Ettore Bugatti used a crankshaft supported by two roller bearings and three ball bearings – and this crankshaft is still seen as a feat of engineering to this day. It could run at speeds of up to 6,000 rpm to power the eight pistons in the engine, which started out with a capacity of just 2.0 litres. At the time, it was one of the only car capable of achieving such power. Thanks to other changes — such as using two carburettors instead of one — the car's power increased to around 95 PS, which was transmitted by a wet multi-plate clutch. The drive system in the first versions of the Type 35 was able to achieve speeds of over 190 km/h. The less expensive basic model, the 35A, was based on a 2.0-litre eight-cylinder engine with 75 PS. In its later iteration, the Type 35 B (which had a 2.3-litre eight-cylinder engine and compressor), the Bugatti's power increased to up to 140 PS and its top speeds exceeded 215 km/h. As well as their incredible performance, the engines were primarily renowned for their reliability and endurance.
Even in the early 1920s, Ettore Bugatti had come to realise that, while plenty of power may be helpful, it has little effect in a heavy car. That's why he relentlessly pursued lightweight construction and the best driveability possible in his cars. Bugatti was the first to develop special smooth-running wheels to reduce the unsprung masses and, as a result, improve the response of the suspension. The wheels — made from cast aluminium with eight flat ribbon-style spokes, detachable rims and an integral brake drum — were an innovation. A rim ring stopped the tyre from popping off.
To achieve this, Bugatti developed a new hollow, forged front axle with sealed ends. Weighing around ten kilograms, the axle was incredibly light but still stable. Unlike with its competitors, broken axles were quite rare. The unsprung masses were decreased even further and the Type 35 was able to take corners at higher speeds. The ready-to-run racing car weighed around 750 kilograms. Bugatti designed all models as pure racing vehicles, but also mounted wings and lighting at customer request to make them roadworthy.
Then came the design — sculpture-like, just like the vehicle as a whole. The well-proportioned body with its slim, lightweight shell and pointed back-end were made from a self-developed special alloy. Thanks to the wider radiator (the first radiator to have a flat bottom), the Type 35 had a more powerful road presence.
However, the newly developed Type 35's first race was not particularly successful. At the end of July 1924, Bugatti entered five Type 35s into the French Grand Prix in Lyon. Despite recording the quickest laps during training, the racing cars were defeated by their competitors in the race itself. Later on, however, it was discovered that it was not the engines or mechanics to blame for the poor result but the tyres — they had not been vulcanised properly and were unable to withstand the high speeds. At the next race in San Sebastian, the Type 35 managed to finish in second place, marking the start of an incredible career.
With the addition of a three-lobe Roots-type supercharger in 1926, the Type 35's power increased to a maximum of 140 PS. As a result, the racing car was not just light and agile, but also unbelievably powerful. To make sure the new supercharger fitted in with the overall aesthetics of the engine compartment, Bugatti had it designed especially.
The new feature had a positive impact on the car's success, too. The supercharged variant, the Type 35 C, and its derivatives, the Type 35 T and Type 35 B, won countless Grand Prix races up to 1930, as well as the unofficial World Championship title in 1926 and five consecutive victories in the world's most famous road race, the Targa Florio. Renowned drivers like Alberto Divo, Tazio Nuvolari, Louis Chiron and Williams all took to the wheel of the Type 35. Even female racing drivers such as Hellé Nice and Eliska Junkova chose to drive the Type 35. Junkova achieved a legendary performance in the 1928 Targa Florio, leading the field for a considerable period before eventually finishing in fifth. In Germany, the Type 35 achieved its greatest triumph on the Nürburgring in 1929.
Bugatti built 340 Type 35s in total, though the exact production figures are now no longer clear. The Type 35 was replaced by its successor, the Type 54, in 1931. A large number of vehicles were still used in races and modified or converted for many years. Very few remain intact nowadays. The select few owners of a Type 35 can count themselves lucky.
"The Bugatti Type 35 is one of the icons of Bugatti's rich history and tradition. Back in 1924, the sports car was unparalleled in its technology, design and performance and the same still goes today. It is both an inspiration and a commitment," said Stephan Winkelmann, President of Bugatti.
Bentley 100 Anniversary
It was exactly 100 years today (July 10, 2019) that Walter Owen Bentley, opened his doors to the world providing luxury hand built British cars. We take a look at the life of the innovative British engineer whose drive and ingenuity started it all.
Walter Owen Bentley – or W.O. as he is fondly known – was born in 1888 in London, when horse and carriage was still the most common form of transport. Growing up in a busy household of 11, and despite an undistinguished school career, W.O. used enthusiasm and innovation to succeed. After an apprenticeship on the railways and then in motor racing, the young engineer joined the armed forces, designing the highly regarded BR1 and BR2 rotary engines for military aircraft, including the renowned Sopwith Camel.
A couple of years later, in 1919, W.O. created a company that would become synonymous with the finest hand-built British motor cars and which, even today, is still the most sought-after luxury car brand in the world.
W.O. Bentley was just 16-years-old when he left school and started as an apprentice on the Great Northern Railway. It cost his father the not inconsiderable sum of £75 to enrol his steam-obsessed son as a Premium Apprentice in Doncaster, in the north of England.
He earned 25 pence a week for five years training on the job – although it was 18 months before W.O. finally got to work on the steam engines he loved. Later in his life, W.O. recalled: 'The underside of a car after a few thousand miles is as hygienic as an operating theatre, compared with a locomotive in for overhaul!'.
Realising it would be years before he would climb up the pecking order, towards the end of his apprenticeship W.O. decided to explore a new area of transport. With great foresight, he turned his attention away from steam to the rapidly improving internal combustion engine.
W.O. was so enthused with the combustion engine he began racing motorcycles at events around the country, including the famous Isle of Man Tourist Trophy. He went into business with one of his brothers importing French cars, before secretly creating a new alloy of aluminium and copper that would be used to make lighter weight pistons for his own racing car.
His innovative early years in the automotive industry didn't come without interruption. Commissioned into the Royal Naval Air Service (RNAS) during World War One, W.O. patriotically passed on his lightweight piston idea, which created a more powerful and reliable version of the RNAS's existing aircraft engine.
Impressed with his efforts, W.O.'s superiors then allowed him to set about designing a new rotary aircraft engine from scratch. He was afforded every available facility to experiment, instructing engineers at the Humber plant in Coventry, England. The engine was a great success and was soon in mass production for the War effort.
That unit became the favourite engine for mounting in the naval version of the famous fighter-scout aircraft, the Sopwith Camel. The single-seater bi-plane flew into the history books and is one of the best-known aircraft of the 20th century.
The engine was initially known as the Admiralty 1 but later it was decided to honour the name of the founder. The Bentley Rotary 1 subsequently became the BR1 – a fitting tribute to W.O.'s inventiveness.
W.O. went on to develop a more powerful 230bhp version called the BR2, a nine-cylinder unit which was fitted to aircraft in great numbers in 1918. The engine was still in use when the War ended and continued to be used in many parts of the world for several years to follow. It was the most powerful rotary engine in military service.
Having demonstrated a natural ability as an innovative engineer, W.O. took his first steps into the automotive world when the War was over, using his skill to create a car bearing his own name.
When hostilities ended, he was presented with a Commission of Awards To Inventors grant of £8,000 for his vital contribution to the War effort, as well as an MBE (Most Excellent Order of the British Empire).
In 1919 W.O. used that capital to fulfil a dream and create his own car company. W.O. built the brand on the guiding principle of creating 'a fast car, a good car: the best in its class', a goal he would achieve time and time again.
The Mulsanne W.O. Edition by Mulliner
The Mulsanne W.O. Edition by Mulliner pays homage to the founding father of the company and incorporates a genuine piece of Bentley history in every car.
Inside each of the 100 limited edition Mulsannes, a slice of the original crankshaft taken from W.O. Bentley's personal 8 Litre car – the last model he designed for Bentley Motors back in 1930 – is displayed.
Bentley's Centenary – 100 Years of Extraordinary
July 10, 2019 marks Bentley's 100th year – an extraordinary milestone achieved by only a few companies. To celebrate the occasion, a year-long series of special activities has been planned, with celebrations at events around the world.
The stunning new De Tomaso P72 checks all the boxes
There are a lot of good cars out there. Cars that make you smile when you see them, make your heart skip a beat when you drive them down a twisty mountain road in the morning sun, or make you turn your head when you hear the sound of their engine.
Then there are the true greats. These are the masterful cars that combine engineering brilliance with a design purity that causes you to lose your breath when you experience them for the first time. These models seem to be perfect from every angle, and they retain a sense of motion even when quietly sitting with the engine off.
De Tomaso unveiled the new limited-run supercar it plans to actually build, people took notice. Before seeing it, many imagined it would be a modern derivation of the Pantera GT5: shouty, pointy, and anything but subtle. Instead, what was revealed at Goodwood this weekend was a sublime car that evoked some of the most beautiful automobiles in the world but managed to avoid pastiche. Eavesdropping on the crowd surrounding the car, some people thought it looked like an Alfa T33 Stradale, others saw similarities with the Ferrari 250 Testa Rossa.
Actually, designer Jowyn Wong from UK-based Wyn Design looked closer to home for his inspiration. De Tomaso's Sport 1000, Sport 2000, and P70 were racing prototypes, and the P72 draws heavily from those designs with flowing bodywork and prominent air intakes. The result is a superbly shapely car that literally turns heads; the first time I glanced at it making its way down the track to the Goodwood form-up, I did a double-take. It's that good.
Inside the car, a theme of diamond hatching runs from the polished instrument bezels and baseball-sized gear shift through to the leather seats. Wong states that he wanted to channel the early links between Ford and De Tomaso, but for me the dash cowls take me back to the 1959 Cadillac Coupe deVille and the Chrysler Turbine Car. An exposed gear linkage under the floor-mounted stick shift is ostentatious but cool, and it's a nice nod to the P70, a rough-and-ready USRRC racer. Yeah, so the color combination of copper, tan leather, and carbon fiber isn't subtle, but it's a launch car, after all. It's supposed to be bold.
The P72 isn't just another show pony, however. Although De Tomaso isn't yet releasing full details of the drivetrain and engine, it has confirmed the car uses the carbon fiber chassis of the Apollo Intensa Emozione (IE) developed by AMG-spinoff HWA AG, which weighs in at a stunning 231 pounds (105 kg) . With both Apollo and De Tomaso owned by Hong Kong consortium Ideal Team Venture, it's a fair bet that there will be other crossover parts; owner Norman Choi has previously hinted at a road-going version of the IE, and this ticks all the boxes.
If the P72 uses the same Ferrari-derived 6.3-liter 769-hp V-12 as the IE track monster, then other supercar makers need to watch their backs, especially with each of the 72 examples being offered at just $845,000, a relative bargain at this extraordinary end of the market.
Insanity is a BMW M3 powertrain in a Triumph TR6
Engine swaps are the ultimate way to realize automotive what-could-have-beens. Ford small-block in a small British roadster—poof—Shelby Cobra. Yanking the Chevy 216 inline-six in favor of the sturdy 235 in your Advance Design pickup? Nice factory-fit upgrade. What about going completely off the rails, though? That is where you end up with a BMW M3 powertrain in a Triumph TR6.
While perusing a cruise night in my Corvair, I came upon a Triumph TR6 with the hood up. Not a wild scenario for those who believe stereotypes about British cars, but since the hood was up and the car wore a set of massive 17-inch wheels, I was curious what might be going on under there. Boy, was I surprised.
Tucked snugly between the wheel wells was an S50 inline-six yanked from an E36 BMW M3 from the 1990s. The 240-hp 3.0-liter mill features an iron block and aluminum head, a big step up from the 112-hp inline-six that resided in this engine bay from the factory.
To call this engine compartment "clean" is an absolute understatement. The presentation was flawless. The owner walked over after he saw me gawking at the car for a bit. He said that the original builder of this hot rod wanted the swap to look like a factory fit. I say he succeeded. I was particularly impressed with how much room the radiator and fan had—this is not 10 pounds in a 5 pound bag. It looks organized. Neat.
The frame is said to be strengthened and braced, which is likely a very welcome upgrade. The TR6 was known to be a flexi-flyer when it was new, and now we're 50 years on and it's packing 150-percent more power. A five-speed manual trans is bolted to the back of the inline six, though the current owner says a six-speed would be nice for highway driving. Four-wheel disc brakes take up residence behind the giant-looking 17-inch Minilite-style wheels.
I am all about this engine swap. It seems like a really cool way to have an overpowered British roadster—without losing the inline-six burble that makes some of the great Brits great. (I can practically hear an Austin Healey 3000 right now.) Are there other ways to inject modern power into a classic roadster? Certainly. In fact the LS-series engines—that's right, you thought you would make it through an article about engine swaps without hearing those two letters?—is lighter and more powerful, but just doesn't seem right in this case. Or does it?
This article is as American as it can be, why would you fit a much to powerful engine in a chassis that can't handle it, only a nation that developed cars that can go fast in a straight line, you would have thought that they have learned something since the sixties and seventies, apparently not.
Imperial ambitions in the age of Exner and Eisenhower
ut in New Jersey, some might still remember the night they saw a flash of towering tailfins and "gunsight" taillights blow past them at more than 100 mph on Route 78. It happened about 20 years ago, but the sight of a huge, red 1957 Imperial coupe covering ground at that stunning rate of speed is bound to leave a long-lasting impression.
That was Ed Micalef—Eddie to his friends—on his way to visit his girlfriend, Bonnie. After introduction by Bonnie's cousin, the two met for the first time at a car show, she in her '57 Thunderbird. They've been cruising together in finned cars ever since. The night of Eddie's high-speed run, he wanted to experience what the 392-cubic-inch Chrysler FirePower hemi-head V-8 felt like when he dug in his spurs.
Even today, Eddie marvels at how quickly vehicles traveling ahead filled his Imperial's giant windshield. The leviathan coupe's weight, stability, and ample sound insulation made its speed feel 20 or 30 mph lower than it was, he recalls. The dash, meanwhile, put on a light show, with the two huge, round instrument pods glowing with green bezels, purple digits, and bright orange pointers.
Eddie's flagrant display of high-octane, Eisenhower-era exuberance must have been quite the spectacle for those who witnessed it. The luxury-laden, gadget-gorged '57 Imperial epitomized the peak of car-design icon Virgil Exner's pivotal "Forward Look" style movement at Chrysler in the 1950s. Just a few years prior, though, Eddie's Imperial was in no condition to represent Exner or what many consider a golden age of Chrysler design and engineering. It was, he confesses, "a P.O.S."
Contact Us

Hours

| | |
| --- | --- |
| Mon - Fri: | 08:30 - 17:00 |
| Sat: | 09:00 - 12:00 |
Authorized Dealer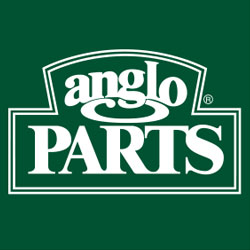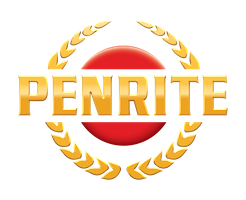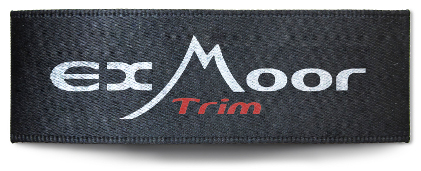 Sports Car Centre also designs and manufactures custom and enhanced parts for some vehicles.