SPORTS CAR CENTRE PRESENTS
Motoring news from around the world - August 2018
Reborn Legend: Limited Edition Scarab.
Scarab – The Legend Returns! collectorscarworld is delighted to distribute the Limited Editon FIA Scarab exclusively for Europe & UK. This American icon is one of the most fascinating racing cars ever.
Reventlow History
Lance Reventlow and his close friend Bruce Kessler were from wealthy families and took up the relatively new sport in the United States of sports car racing. They visited the various European manufacturers and returned home after deciding they could build a better car.
Reventlow funded the new car company, Reventlow Automotive Incorporated, in August 1957 with the purpose to build an all-American racer and compete and win in Europe against the likes of Ferrari, Maserati, Aston Martin and Jaguar.
Reventlow recruited some of the best developers, designers and fabricators in the business, such as Warren Olson, Ken Miles, Phil Remington, Chuck Daigh, Traco Engineering and Troutman-Barnes to build the cars.
The body was designed by Chuck Pelly and fabricated by Emil Deidt of California Metal Shaping. The painting and design were completed by Von Dutch who also designed the Scarab Logo.
From 1957 to 1962 Reventlow Automotive built a total of only eight cars. The first three were front engine sports cars, one mid engine, three Formula cars and one rear engine Formula car. The most successful were the three front engine sports racers.
The three sports racers were build in 1958 and broke track records from their initial testing and throughout the year.
In 1959 the first car, a left hand drive, was converted to a street car for Reventlow and the second and third, right hand drive cars, were sold to race teams in the Midwest.
The Meister Brauser and Nicky Chevrolet teams being the most successful of the Midwest teams.
Ownership History of Scarabs MkI, MkII, MkIII
Reventlow Automotive ceased running the three front engine sports cars in 1959 in order to focus on developing a Formula 1 car. The left hand drive MKI was kept by Reventlow and both the right hand MKII cars were sold to Midwest racing teams.
The number one car, the left hand drive, was converted by Reventlow to a street car in 1959. The car was owned by Cheryl Reventlow, Lance's widow, until 1982 when it was sold to Don Orosco. In the 1990's, the car then passed into the hands of Rob Walton, were it remains today.
The number two car was sold to Jim Jeffords in 1959 and raced by the Nickey Chevrolet team. It was then purchased by Harry Heuer in December 1959 for the Meister Brauser race team and raced until the end of the 1963 race season. The car was then sold to Augie Pabst in 1977 and raced by him until 2010. The car then changed hands and was sold to John Mozart in 2013.
The number three car, the only Scarab with a hood scoop, was sold to the Meister Brauser race team in 1959. It eventually found a permanent home at the Revs Institute of the Collier Car Museum in Naples, Florida. It has gone on to win several prestigious awards including a first place at Amelia Island Concourse.
FIA-Certification
Scarab Motorsports has received F.I.A. certification for its Limited Edition Series of only 20 Scarabs. These are considered a "reproduction" of the original Scarab. A reproduction is a car that is built exactly as the original car was built at the factory.
These are not kit cars, continuation cars or commemorative cars. The F.I.A. requires the cars to be exact reproductions of the original Scarab.
Building time is around 12-15 months – there is only one LHD model/body available for immediate order – subsequent orders will take significantly longer.
Build Process


FIA Mk.1 Specifications
Custom all aluminum body made to original specifications from the original Meister Brauser Scarab
Custom 4130 Chrom-moly frame built to original specifications.
​Original designed DiDion rear suspension system.
Custom built F.I.A. aluminum fuel cell
Custom built brass radiator original design
Custom built front and rear aluminum brake drums made from original patterns.
Custom 283 Chevy small block engine with correct date code, bored to correct 339 cubic inches with Lehman cross drive unit, Hilborn injection system and custom exhaust system.
Custom pedal assembly designed from original
Stewart Warner gauges and custom wire harness
Custom aluminum interior designed from original
Chrome plated roll bar and rear bumper
Paint design and team logo from original, color from original sample of Meister Bruaser paint.
Original style Sebring and Champ Magnisum knock off wheels
Vintage style Dunlop racing tires
Original style quick change differential
Exhibition Mercedes Benz Racing Cars Of The 1950s.
Following the successful 'Silver Arrows 1934 – 1939' exhibition held in 2012, the Louwman Museum, in close cooperation with Mercedes-Benz Classic in Stuttgart, Germany, is proud to host an exhibition of the legendary Mercedes-Benz racing cars from the 1950s during the summer months (7 July to 2 September). The seven unique cars represent one of the most heroic periods in the history of motor racing.
All the cars have earned their place in the motor racing history books. However for Dutch enthusiasts, the No. 8 W 196 R featured in the key visual of the exhibition is extra special.
Reigning Formula One World Champion Juan Manuel Fangio won the 1955 Dutch Grand Prix at Zandvoort in this car, finishing just 0.3 seconds ahead of his teammate Stirling Moss. This was just one month after Moss' and Fangio's legendary one-two victory with the 300 SLR racing sports car in the gruelling Mille Miglia.
On display in The Hague is Fangio's car with number 658. Film footage will be shown to illustrate these epic races.
Probably the most valuable car in the world, the 300 SLR 'Uhlenhaut-Coupé', will be on display in Holland for the first time.
This coupé version of the 300 SLR (W 196 S) never actually took part in an official race, but it is regarded as the first supercar of the era: a two-seater thoroughbred racing car featuring a roof and gull-wing doors. Based on the extremely successful W 196 R Formula One car, it had a top speed of almost 300 km/h: a sensational speed – not only at that time.
Just as special is the 'Blue Wonder', the racing car transporter, which was built in 1955 to transport and service the Mercedes-Benz racing cars during long-distance races. The ultimate service vehicle was based on both the 300 S and 300 SL and had a top speed of 170 km/h: the fastest racing car transporter ever.
Unique cars
The 'Silver Arrows, Mercedes-Benz Racing cars of the 50s' exhibition includes Formula One cars and sports cars that won not only Grand Prix events, but also long-distance races such as the Mille Miglia and the Targa Florio within the sports car championship. The link between racing and series production is demonstrated by two 300 SL "Gullwing" exhibits: the W 194 racing car from 1952 and the W 198 production car which was derived from it. All of the cars have an extensive racing history, involving such famous racing drivers as Juan Manual Fangio, Stirling Moss, Karl Kling and Hans Herrmann.
The cars in this temporary exhibition are without exception first class exhibits from the permanent collection of Mercedes-Benz Classic in Stuttgart, Germany.
The permanent collection of the museum is open to the public during the exhibition. The museum presents every aspect of the history of the automobile and cars from all eras. Over 250 motor cars produced by more than 100 different manufacturers provide an overview of the wide variety of coachwork and numerous technological developments, particularly from the last century. The extensive collection of automotive art, including posters, sculptures, trophies and paintings, puts the automobile into an historical perspective.
John Surtees BMW 507 At Bonhams FESTIVAL OF SPEED Sale.
Bonhams has been truly privileged to have been selected by the family of the late, great, multiple World Champion motorcyclist and racing driver, John Surtees CBE, to offer this most outstanding, extremely rare (and intensely gorgeous) BMW 507 Coupé, which he owned from new for effectively 70 years.
Within the documentation file accompanying this mouth-watering motor car is a confirmatory copy letter dated February 10, 1959. The original was on the headed notepaper of 'Meccanica Verghera SpA', manufacturers of MV Agusta motorcycles, to whom Surtees was contracted at the time. The text reads:
"Dear Mr Surtees,
This letter is to confirm that on the 12th January, 1957, we presented to you an amount of DM 27,115.00 for you to buy a BMW type 507 Touring Sports car which was intended as a gift to you in appreciation of your winning the Motorcycle World Championship in 1956 for our company in the 500cc class.
"We want to mention here the fact that the above World Championship in the 500cc class was the first ever achieved by this company, and the above was but a token of our sincere gratitude.
Yours very truly"
The same documentation file also includes a draft text written by the great World Champion himself, detailing the history of this magnificently well-preserved and immensely attractive BMW. John Surtees:
"The Story of my BMW 507
"I was well established in my motorcycling career when I finally drove a car This was a Jowett Jupiter that saw in a showroom window on a day that the heavens had opened and I was riding a big Vincent Rapide to the factory at Stevenage The Jowett was a super little car and I enjoyed it immensely
"My father was doing a little business with the AFN company who were the BMW and Porsche importers. One day I went with him and was given the opportunity of trying a 356 Porsche. That again was a superb car. I experienced my first ever spin in it as it handled somewhat different to the Jowett.
"Fast forward to my first year with the MV Agusta team 1956. At the time I had reverted to a Ford as it was more convenient because of all the equipment I would carry. The season went well with my winning my first TT and, whilst lying in a German hospital in Stuttgart following a crash in the 350cc race at Solitude, I also became World Champion. Count Agusta was delighted and, perhaps thinking that my terms hadn't been that generous, he said 'We must buy you a prize, do have a think'.
"I went away and did some serious thinking. There were a number of cars that quite excited me but I had done nothing about it. In 1957 at the start of the season I went to a race event at Hockenheim in Germany. There I saw my old friend and BMW development head Alex von Falkenhausen. What interested me was the beautiful car that was standing alongside the BMW pit. Alex saw me looking at it and said to take it for a run. So I jumped in and drove it all around those woodland roads which then existed at Hockenheim, and liked what I saw. Alex, when returned, introduced me to one of the sales directors who said 'John these cars are very very rare and if you wanted one we would have to allocate it specially and would advise you'…" (once it would be ready for delivery). "After a few days they advised me I could have one possibly in July and told me the colour, interior and specification it had to be. I was excited…" (John independently described how BMW's earnest German sales staff described the car's colour in a rather dull way as being "…just silver-grey…"whereas "…it is really more a lovely, subtle, silver-blue.")
His written account continues: "I went to Count Agusta and said I knew what I would like. It was a 507 BMW. His first words were how much? To which I replied £3,200. Both of us…" (were) "…managing to converse in the Italian I was developing. There was a hesitation so I went in and said 50%, and we had an agreement.
"The MV Agusta team was based at Gallarate which is just on the side of Milan airport at Malpensa. I could therefore take a route through using the Brenner and dropping into Munich where the BMW…" (company) "…was based. I collected my car and drove it carefully back again through to Italy. I did the trip a number of times as well as the trip to England.
"When the car was fully run in I asked to speak to Alex von Falkenhausen. I said to him the car was not like his. 'It goes up the mountains too slow and down the mountains too fast'. He replied "Yes I do have more horsepower in my car and can improve yours as well, we will do that. On brakes it is an opportune moment because we are working with Dunlop in England on introducing disc brakes and you can be part of that development programme".
"It was therefore agreed that I should take my car to Fort Dunlop and they would fit the car with four-wheel disc brakes. I think it is the only 507 in the world with this arrangement.
"I carried out a lot of development running until I had provided the information required. In relation to speed, when the engine performance had been improved, the car had been fitted with a full under-belly fairing which gave it something like 10-15 mph more top speed. The most speed I ever did in it was on the Gallarate to Milan Autostrada – with the help of a little downhill section and good weather the car went over the 140 mph…" (mark).
"I continued to run the car taking it to most of the Grand Prix…" (races) "….I went to normally with my team mate John Hartle. To get more luggage space I removed the hood from inside the hardtop so that I could have the back shelf available We have since replaced the original hood.
"As I said, the car was used continuously up until I joined Ferrari. On joining them at the end of 1962 Enzo Ferrari came out of his office after we had made an agreement and said 'German car, not possible' I thought I was going to be given a Ferrari. But that didn't happen, (although) I did end up with a 330 GT…" (for which Ferrari docked the price from John's driving fee! – see below).
"I (finally) drove the BMW home and basically laid it up in the garage. My father had a very good friend he did business with who lived in Barnet and had cafes in both Dunstable and just off the Great North Road. He had previously hired from me one of the rather special motorcycles I had built. Dad called me and said 'Mr Greenfield would love to have the BMW'. I was very dubious but on checking where it was going to be and where it was going to be driven, I agreed. So for a short time the car was hired to Mr Greenfield who treated it extremely well and never in any way pressed it. He just had (the) pleasure, as with the motorcycle, of driving between his various venues with special pieces of equipment.
"When I moved and had more accommodation I took the BMW back and it has been in my possession ever since."
John concluded this wonderful personal memoir of BMW 507 '22 GKN' as follows, describing it as:
"A car with many memories and one where purely its original specification makes it very very special."
Which really says it all, and we can most sincerely now commend this wonderful automotive objet d'art to the market.
The late, great John Surtees CBE was the most competitive man that most figures within world-class motorcycle and motor racing would ever recall having encountered, raced against, or worked with. John Surtees was just unusually intensely driven. And it was this intense drive and focused dedication that earned him no fewer than seven World Championship titles on motorcycles, followed by his 1964 victory in the Formula 1 Drivers' Championship for Ferrari, and his 1966 CanAm Championship win for Lola-Chevrolet.
In 1956 he first won the coveted 500cc World Championship for MV – the company's first title victory in the senior class – and he would go on to add not only the 350cc World titles of 1958, '59, and '60 but also a matching hat-trick of further 500cc World titles.
His 1958 season with MV Agusta had been simply staggering – 23 consecutive race wins plus both the 350cc and 500cc crowns – after which he was invited to BBC TV's 'Sports Personality of the Year' event where he found himself seated beside Ferrari's new Formula 1 World Champion, Mike Hawthorn.
John would recall how: "Mike told me 'Four wheels stand up on their own better than two, have a go at four'!" The owners of both the Aston Martin and Vanwall works racing teams were seated at that same table and they wholeheartedly supported Hawthorn's suggestion. John Surtees consequently test-drove both sports and Formula 1 Aston Martins and an ex-Moss F1 Vanwall right here at the Goodwood Motor Circuit. For 1960 he was contracted exclusively to MV Agusta for motorcycle racing, but Count Agusta would only enter the World Championship-qualifying events, leaving John forbidden from riding other makes in between. "So I decided to try my hand at racing cars instead…".
And the rest of his career tale – as recounted elsewhere in this catalogue – is familiar history. When he signed with Ferrari for their 1962 Formula 1 and World Championship GT and sports car racing programmes, 'Il Grande John' was returning to an Italian factory team. "The Old Man…" (Mr Ferrari) "…always liked racing motorcyclists because he used to say 'They have fire in the belly – I like my team to have fire in the belly'. But when I first visited him in Maranello the car I was driving…" – as related in his own surviving text, above – "could have blown the deal!"
He would preserve, maintain and adore this much-loved – and much admired – BMW 507 until he sadly died, aged 83, on 10th March last year. And he used this graceful Grand Touring car extensively, often driving over the Brenner and Simplon passes on his way to-and-fro between England and Italy, revelling in its long-legged gait and considerable contemporary level of cockpit comfort and refinement. Hearsay recollections from BMW Classic advise us that as a special sports version – augmented to director von Falkenhausen's instructions – the V8 engine of John Surtees's '22 GKN' offered here provided around 165bhp thanks to its compression ratio having been raised to 9.0.1, while the unit was also fitted with larger 42/38mm diameter valves and larger 36NDIX carburettors. The engine reputedly also featured a special high-lift camshaft "with leverage increased to 1.70:1, instead of the 1.53:1 of the production engines to give higher valve lift".
As related in his written account, owning this gorgeous BMW was also a two-edged sword. When he signed for Ferrari in late 1962, and arrived at the Maranello factory in his beloved BMW, Enzo Ferrari declared that he could not possibly drive a German car while racing for his team. He must have a Ferrari instead! In conversation John would tell the story like this: "Delivery of one was agreed and I thought 'Ooh, this is good' – but when I got my first pay cheque I found The Old Man had had the price of the new car deducted from my fee!"
Today – this one-owner-from-new BMW 507 is not only a beautiful example of BMW's most rare, elegant and refined sports car from the 1950s, of which only 252 were ever made, it is in fact unique.
It is very much 'The John Surtees BMW 507′: a uniquely-connected one-owner beauty, now being offered for the very first time at public auction directly from the estate of one of the world's most revered and successful sportsmen – an eight-time World Champion, no less. Bonhams' Festival of Speed Sale offers a genuinely once-in-a-lifetime opportunity for a true connoisseur to add John Surtees' Germanic V8 beauty to his or her collection – absolutely a jewel in the crown.
The Private Classic Car Sale Is Making A Comeback.

When news broke this month that a 1963 Ferrari 250 GTO sold privately for $70 million, it was a good reminder that between all of the auctions we talk so much about, there's also a lot going on in the private market.

Is this GTO sale part of a shift away from auctions and a return to the private market? Using Hagerty's insurance and auction data, we found that more buyers and sellers are in fact dealing privately so far this year. And while top-shelf cars have struggled to meet reserve in recent months, it seems that prospects are rosier on the private side.

By the numbers

Our data indicates that, especially at the high-end of the market, things are shifting toward private transactions. In 2015, the number of $1M-plus vehicles sold at auction continued its trend upward, while the number of such vehicles sold on the private market dropped. This difference, in favor of auctions, shrank in 2016, then grew again in 2017, and now appears to be trending back to parity in 2018.

We've observed that, typically, more than 30 percent of $1M-plus vehicles that are part of a collection have gone to auction every year. This share peaked in 2015 at over 46 percent, but that number (adjusted for the partial year to date) is down to 27 percent in 2018.A much smaller share (only 2.6 percent on average) of vehicles at all price levels go to auction every year. The broader market also shifted towards auctions in 2016 and 2017 with a peak of almost 2.9 percent in 2016, but that now appears to be an anomaly as the share of vehicles sold at auction in 2018 is down to 2.4 percent. The share sold privately is also increasing in 2018.

As prices raced ahead in 2015, taking a car to auction ensured that it got in front of a lot of buyers and that it got in front of them quickly. With more speculators in the market in 2015, who may not have had as many genuine ties to the hobby, an auction was the best way to reach buyers.

Now that the market isn't as red hot, cars at an auction with stories and red flags are more likely to go unsold, which hurts chances of a later (private) sale. Another possibility is that there are more and more ways to connect buyers to sellers today.

"Values have gone up in the last few years, so the economics make more sense for private sales in the eyes of many owners," says Hagerty marketplace director Colin Comer. "A lot of high-end sellers are also interested in staying under the radar, which is a lot harder when you're dealing with a public auction. Not everyone wants that kind of attention."

2018 Bentley Continental GT.

What is a grand tourer these days? Does anyone still drive across Europe, stopping for Kaffee und Kuchen in Vienna and a candle-lit dinner in Venice? The lucky few, perhaps, but the GT badge has come to represent the ideal compromise between space/comfort and speed/performance. In this era of the great staycation, of leisure and downtime, the GT has become the saviour of the sportscar; a way to feel the speed without worrying about fishtailing your way down a wet road with raring rear-wheel drive poking out of corners.

Following on the heels of Aston Martin's DB11 and Mercedes S63 coupe, Bentley has produced the third iteration of its best-seller, the Continental GT. Introduced in 2003, the first model was nothing less than the saviour of Bentley. It was, in the company's own words, "the first car of the modern Bentley era". It sold quickly and widely, resulting in a not-altogether pleasant image as the footballer's car of choice. Since 2003, Bentley has sold almost 70,000 of the blighters. When you consider that McLaren tops out at 4,000 cars a year in total production, you see how far Bentley has moved away from its low-value British cousins.
A restyling in 2011 finished with the 700bhp Continental Supersports, but while on paper it was the business, this car always looked and thus felt a bit big, a bit heavy and a bit, er, naff.

All change, please. The third generation of the Continental GT is in no way to be confused with the two that have gone before. Whether this is partly due to a change in the top brass, with the arrival of Adrian Hallmark as CEO, and the fantastic, affable Chris Crafts as Board Member for Sales and Marketing, who knows. Certainly Bentley was forced back to barracks with this GT halfway through its launch – some journalists drove a pre-production model at Anglesey late last year, but it was felt that the car was simply not as perfect as it should be, notably where the PDK dual-clutch transmission was concerned – it apparently lacked the refinement for a luxury-car transmission.

And now, here we are, hammering through the hairpins of an unbelievable pass in Austria which I don't want to mention because then everyone will go there and it will become as crowded as Stelvio.

There don't seem to be many issues with this car. Any, in fact. It looks the business, for a start, with a much narrower, pinched rear which now sports the word "Bentley" in a pleasingly wide font, as well as the badge. The wheels are bigger and have been moved further into the already short front overhang, while the elliptical headlights are crystal caves, each containing 82 LEDs which bounce off a million shards.

Inside, Bentley shows why it still rules interior design. The fascia can split horizontally into two different veneers, giving a contemporary character to the cabin, which is enhanced by ultra-thin LED lighting that cocoons each passenger's space at night.

The new technical tour de force is a rotating display (although McLaren's in the 720S is thinner and more impressive) which closes to match the fascia, or opens to reveal the infotainment touchscreen or three analogue dials, depending on your mood.

The leather on the seats and doors is as sumptuous as ever – it comes from Austrian cows because, at that altitude, you don't get mosquitos to pockmark the hides. Naturally. Our test car displayed Bentley's new diamond-in-diamond quilted stitching which looks strikingly modern – Bentley needs more of this to compete for attention in the luxury marketplace.

Underway, with the Autobahn whistling beneath you, it's as if the Thirties never ceded way in Europe to the horrors of World War Two. This a modern celebration of the era of grand touring, a gesture to open borders, inquisitive explorers, vast landscapes taken at pace in order to arrive in the next country for a G&T.

Bentley's renowned W12 is reimagined for this car and given yet another turn of pace to shift 2.5 tonnes to 60mph in 3.6 seconds, which is obscene, really. If your wallet or conscience demands an alternative, the V8 petrol and plug-in hybrid versions will presumably follow shortly – Bentley won't confirm because it doesn't want to take attention away from the launch of this flagship.

The steering is well weighted, the brakes and seat-belt pretensions work fine, I can personally attest – who knew that car was stationary just round the bend? – and the brand's 48-volt electric chassis system keeps the car flat through the corners, which makes much more sense in this car than it does in the Bentayga SUV. As a result, the car feels far more connected to the driver, pivoting tightly round its occupants as opposed to the previous generation, which seemed to yaw and gyrate wilfully. We also like the PDK gearbox, which Bentley is keen to stress is far removed from sibling company Porsche's version and is slightly lighter than the previous auto box. At most times, the car is rear-wheel drive, but the powertrain can send up to 38 per cent of torque forwards in the event of loss of traction.

But really, it's the ride under acceleration that wows. The cabin is far more silent, with far less intrusion from the exhausts, than that of the Aston Martin DB11. It feels like a far more of a luxury GT, although if you want more of a sportscar grand tourer, stick with the DB11. If, however, interior beauty and silence matter to you, then it's Bentley all the way, which knocks everyone else out of the ballpark in both regards.

When the convertible comes along, and cabin noise is less of a debating point, the DB11 Volante, which is probably the most beautiful car on the roads right now, comes back into play. But if it's the coupe you want, it's the Conti all the way, despite its swallow-inducing £159,100 starting price. To Italy! Mine's a bellini.

The Numbers

Engine: 6.0-litre twin-turbo W12

Transmission: 8-speed dual-clutch auto, four-wheel drive

PS/Nm: 635/900

0-60mph: 3.6 sec

Top speed: 207mph

Price from: £159,100
Between 1956 and 1963, AC manufactured 169 Acecas fitted with the most desirable of engines, the six-cylinder Bristol.

This car, chassis BE 700, left the Thames Ditton factory in October 1958, supplied through Ken Rudd to Mr Alexander. Durham County Council assigned its first and current registration number, UBR 135. Correspondence in 1966 from the AC factory to the then owner, Richard Barnett, shows that Mr Alexander regularly returned the car to the factory for servicing, before selling it 'up North' (heaven forbid!).

There is the original invoice in the extensive history file for Richard Barnett's purchase of the car on 15th March 1966, as well as his Lloyds insurance cover. At the time, Barnett was a final year student at Bristol University and paid £343 to secure it. He was a fastidious, enthusiastic owner and there is a lot of paperwork during his long-term ownership from 1966 though to 2007. It's fair to say his name would have been well known to those working at the AC factory! Bristol Cars didn't escape unbothered either.

In around 1973/74, Barnett decided to undertake a complete overhaul, work that was started but never completed. An enthusiast of the great British canal, he was a driving force behind the regeneration of inland waterways. The partly dismantled, but very complete Aceca was stored on blocks in a garage next to his canal-side house for some 34 years. In a chance meeting with a fellow canal enthusiast, he discovered a fellow AC owner and enthusiast, and after many years of discussions, Barnett finally accepted he was never going to complete the restoration, and sold the car to David Whitehouse.

It was David Whitehouse who completed a thorough restoration over a 3 year period, with the engine initially restored to standard specification. Finding it uninspiring, the engine was given to Steve Stanton who rebuilt it with Cosworth pistons, a fast road cam, new valves etc to give a solid 140bhp at 5,500 rpm. Briefly owned by Alistair Hacking, the well-known AC specialist, before being bought by the current owner. He has driven all over Europe in the car, covering many thousands of miles, maintenance being taken care of by Spencer Lane Jones during this period.

Finished in Black Pearl with Beige trim, UBR 135 has had only 4 owners since 1966. With MOTs back to 1969, the current mileage of 101,347 is well supported. This is the ultimate specification Aceca – Bristol engine, matching numbers, overdrive, disc brakes, a great colour scheme and a superb history file. What more could you ask for?

Why Aren't Morgans Worth More?

With all of the high-strength steel and aluminum that cars are made from today, it's mind-blowing to think that quirky Morgan is still making its car bodies on a wood frame, essentially the same way it has for more than 100 years. But that quirky construction, although it's a big reason Morgan fanatics love their cars, comes with considerable caveats.

Wood body maintenance has haunted Morgan sports cars for a century, when the company was first building three-wheelers. Today, however, it's most apparent in cars built since 1953. That's when Morgan began using excellent Triumph and Ford engines, spawning a surge of production as well as a change to a more sleek, curved grille. Most collectible Morgans are Plus 4 and 4/4 models from 1955 onwards, and the long-term stability of the body is critical to their values.

Ratty examples of the 10,000 raffish roadsters built from about 1955-1968 still turn up for as little as $12,000-$15,000, and you have a lot of choice between $25,000-$35,000 (not counting the expensive drophead coupes, the 26 Plus 4 Plus unicorns, and the 101 hot Super Sports).

It's all about the wood.




It's not about finding owners, though. Morgan die-hards adore the kidney-belt ride, the sliding pillar front suspension, minimal weather equipment, and a certain Nigel Shiftright image. The issue is more about the durability of the concept. If you've had any experience with wooden boats, you know it can be a desperate rear-guard action.

Simply put, a wood-and-aluminum body represents a perpetual challenge. Construction involves building an ash frame separate from the beefy chassis and nailing, screwing and bolting aluminum panels to it. These days, wood preservatives have improved to the point that Morgan says the body should last the life of the vehicle, but 60 years ago, technology was not so advanced.

In fairness, the issue affects any car built in with alloy/wood frame construction in the last 120 years, from exotic Hispano-Suiza, or Isotta Fraschini; Rolls-Royces from coach builders like Hooper, H.J. Mulliner, Park Ward and James Young—even the humble Beardmore taxi of the 1950s. If there's ever a case when you should buy the best car you can, that goes double for wood-framed cars.

Durability is particularly acute with lightweight roadsters. The combination of harsh suspension, wet weather, and inescapable flexing of the body tends to work panels loose. First you may notice squeaking, doors will drop when they open, twist, or not fit well. Fenders can loosen. Tightening screws and bolts can be catastrophic, where after half a turn and they drop in your hand. After a point, the crisis accelerates at a frightening rate.

Righting the wrongs




Eventually, the only solution is complete dismantling and replacement of the ash frame inside the alloy panels, which has been likened to putting bones into a boneless chicken. Anyone who has replaced a wooden bed in a pickup knows that at some point you are surrounded by pieces, and you're not going anywhere until you've finished.

Happily, Morgan makes replacement wood frames and can identify which one you need from the VIN of your car. But don't get too excited, it's still going to be a long winter. You might as well replace the wiring harness and take care of any basic mechanical issues "while you're in there"—a thought that chills the heart of anyone paying for the work.

Replacement wood kits quite often need fettling and bucks can be made to help fit panels. Whether you use oak, ash or maple, it must be kiln dried to be stable. Lap joints are most common and good epoxy should be used to keep them from coming loose. They should be secured with proper wood screws or carriage bolts, as originally built, if possible. All wood surfaces must be sealed with a spar urethane or shellac to keep out moisture.

These same rules apply to MG T-Series cars from 1936 to 1955, but Morgans are a better bet because they have more modern mechanical components. The best bet is a Plus 4: Triumph TR2 engine from 1953 on, TR3 from 1956 on, TR4 from 1963-1969. The Plus 4 returned with a Fiat four-cylinder engine in 1985-88, but a Fiat engine doesn't seem right. The Rover four-cylinder from 1988-2000 wasn't sold in the U.S.

The 4/4 returned in 1955 with a side-valve 1172cc Ford engine, but it gained the superb 995cc OHV 105E Ford Anglia engine in 1960. It was gradually increased in size to 1340 cc, and 1499 cc in the 1960s, eventually getting the fantastic 1600cc Ford Kent engine through 1982.

Then there's the Plus 8, which was introduced in 1968. About 4000 were built through 2004. It offers the rugged Morgan experience but about twice as fast, and $40-60,000 buys a decent driver. Body issues remain, but Morgan spokesman James Gilbert reports that newer models have much better preservation technology. Plus 8s generally led better lives, due to their initial expense and higher income of their owners.

Adding the Rover V-8 meant widening and lengthening the chassis. The 3.5-liter ex-Buick aluminum V-8 yielded 0-60 mph in 6.5 seconds and a top speed near 130 mph, and alloy wheels were used from the start. A Moss four-speed gearbox was replaced by a Rover 3500 all-synchro box in 1972 and a five-speed in 1976. Steel bodywork was fitted at first, but aluminum was optional from 1977. Fuel injection debuted in 1984 and rack-and-pinion steering in 1986. The 190-hp, 3.9-liter V-8 arrived in 1990, at which point 0-60 mph took 5.6 seconds.

You either get it, or you don't




Driving a Morgan is a wonderfully raw and pure driving experience, and the car's light weight makes it a joy to maneuver.

But if you really want to know why Morgan buyers love their cars, look up Sir John Harvey-Jones's BBC Two TV series Troubleshooter from the 1990s. Sir John was the retired Chairman of Imperial Chemical Industries and advised British companies in difficulties. His most famous episode was when he visited Morgan and recommended that the company modernize, hire more workers, and buy material in bulk, so people wouldn't have to wait several years for a car.

Chairman Peter Morgan leaned back in his chair and steepled his fingers. Sir John didn't get it. Why would Morgan sell a car to someone like that?

1951 Ferrari 212 Export Vignale Cabriolet.

Ferrari's first production racing car, the 166 MM, was introduced late in 1948. In the following years the model evolved into the 195 Sport, 212 Export, 225 Sport and finally the 250 MM.

For anyone familiar with Ferrari nomenclature, it will not come as a surprise that each of these cars had a slightly larger version of the Colombo V12 engine. Starting in the 166 MM at a discplament of 2 litre (a unitary displacement of 166 cc), the engine grew in size to 3 litre (250 cc) within five years. The chassis remained virtually unchanged, while the various coachbuilders added plenty of variety.

The origins of the single overhead camshaft engine lay with designs penned by Gioacchino Colombo way back in 1946. With Grand Prix racing in mind the initial displacement was just 1500 cc. In Naturally Aspirated form the big successes came once the V12 was enlarged to two litres with victories at Le Mans and in the Mille Miglia. This gain in cylinder size was achieved by increasing both the bore and the stroke to 60 mm and 58.8 mm respectively. The bore would grow further, but the stroke remained the same in all future applications of the Colombo engine.

The first evolution came in 1950 with the displacement lifted to 2.3 litre on four existing 166 MMs to create the 195 S. The following year the bore was raised to 68 mm for a swept volume of just under 2.6 litre. Fitted to the 212 Export chassis, it was good for a healthy 150 bhp. A total of 27 examples were constructed and during the year a shift in favoured coachbuilder became apparent. All but five of the 166 MMs were bodied by Touring, yet less the Milanese carrozzeria worked on less than half of the 212s. Vignale of Turin handled as many cars as Touring and that trend would continue with the next customer racing Ferrari.

In 1951 there also was a slight evolution in the chassis design. The original elliptical-section tubular frame was, for a select few models, replaced by a smaller diameter tubular frame with additional cross braces. Known as the 'Tuboscocca', the new chassis was slightly lighter and more rigid. What remained the same was the very short wheelbase, the double wishbone front suspension with a transverse leaf spring and the live rear axle. Stopping power was provided by drum brakes all around and the engine's horses were transferred to the rear wheels by a five-speed gearbox.

Competition from other manufacturers as well as the larger engined Ferrari Works cars had really picked up in the early 1950s. The smaller customer cars were now rarely in contention for overall victories in major events, but still remained highly competitive in local races, particularly in Italy. In 1952 the cylinders were bored out a further 2 mm, raising the displacement to 2.7 litre. Compression was also increased, which helped bump the power to a very impressive 210 bhp figure for the 225 S. With the exception of a single Touring Barchetta, all 2.7-litre engined cars received coachwork from Vignale.

Ferrari's annual increase in engine size ended that year. The company's engineers settled on a bore and stroke of 73 mm and 58.8 mm respectively, which yielded a displacement of 2953 cc. This engine was first fitted to the 1952 Mille Miglia winning 250 S, which would form the basis for a whole range of Ferrari road and racing cars that would win every major race. So the 166 MM, 195 S, 212 Export and 225 S were not only a commercial and competition success for the fledgling company, they also laid the foundation for a very bright future for Ferrari.
Contact Us

Hours

| | |
| --- | --- |
| Mon - Fri: | 08:30 - 17:00 |
| Sat: | 09:00 - 12:00 |
Authorized Dealer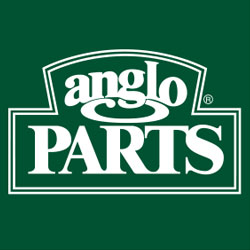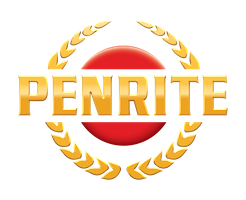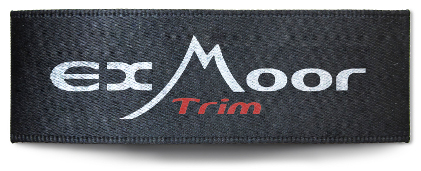 Sports Car Centre also designs and manufactures custom and enhanced parts for some vehicles.