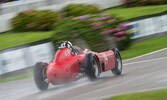 SPORTS CAR CENTRE PRESENTS
Motoring news from around the world - April 2018
The Ford GT40 owes this Lola GT Mk6 its very existence.
We love a good Who do you think you are story and what better celebrity of motor racing lore than the Ford GT40. The whistle-stop story is of course legend with few other cars being born of such rage and hunger for revenge.
Ferrari's last-minute back-pedal on Ford's purchase of them set the American giant on the warpath and the GT40 was to be this relative interloper's hammer-blow at the 24hr. The GT40's 1966 1-2-3 domination at Le Mans is the net result and is of course what informs the Ford GT legend today but lesser-known is the struggle Ford went through on the road to that win.
It would take them almost four years of trial and error for the GT40 to go from shambles, to competitive, to peerlessly dominant. They found themselves staring up the same impossible incline that first inspired the idea to purchase Ferrari: They were a company that wanted to go racing, without any experience of racing. Ford needed another sportscar stalwart that they could take over and have build their car into a Ferrari-beater. They found that in Eric Broadley and Lola, whose clever and rapid MK6 GT had made a lasting impression.
This is the very first Mk6 GT – the culmination of Broadley's clean-sheet design labours based religiously around both the FIA's new regulations for 1963 and the then-new 260 cubic-inch Ford V8. This was the very car that Eric presented to the world at the London Racing Car Show in January 1963. This low-slung slippery design draped over what was at the time a highly advanced monocoque chassis would inform that of the GT40. The silhouettes are hauntingly similar but the truth of the family relation hits home when you open the doors and half of the roof follows them.
Owner Allen Grant isn't your typical bottomless-pocketed monolithic collector you'd catch nonchalantly nodding millions away at a Ferrari 250 auction. Far from it, in fact. In Allen, the MK6 GT prototype finds a custodian close to home. He is a veteran of Shelby's and Ford's racing programs, having followed Daytona Cobras and Ford GTs around the globe both in an engineering and at times a driving capacity.
Allen found the MK6 under a cover at the Ford Advanced Vehicles compound in Slough in 1965, when Lola cars were sharing a warehouse with the Ford GT squad with which he was working. It was as simple as Allen making an offer and Broadley accepting, albeit on one condition: that the car be gone before the next time he came in, for fear of backing out and keeping it for himself.
Allen bought the car, moved on and lived his life. The car was broken up and stored and it wouldn't be until 50 years later that it would be meticulously restored and reassembled as was at the 1963 London Racing Car show. It's as close to unmolested as you could hope for any historic racer, let alone a forgotten piece of history such as this. The original plexiglass rear window, soft silver hue, bespoke magnesium wheels complete with the original Dunlop green-spot tyres and the 260 CI single four-barrel Weber-carburetted Ford 260 engine – all are miracles of preservation or replication in service of its original form.
It's something of a shame the Lola-Ford relationship went sour. We were very close to getting a Ford-built Lola GT road car, Lola would have been a forefront credit at the moment of Ford's victory and this gorgeous diminutive little car would be better lavished in the worship it deserves. As it stands, Eric wouldn't allow Ford to soil his meticulously perfected design with an excessively heavy steel construction, Ford would laud the GT40 as a triumph of their own creation and the pretty little MK6 would be relegated to the developmental archives and the stewardship of an old-guard enthusiast.
If you found yourself perplexed at the little silver sportscar with the face of a T70 and silhouette of a GT40, now you know that was the prototype for one of Lola's lesser-known triumphs – the genetic taproot for both of those much-lauded legends of motor racing, here to celebrate the memory of the late Eric Broadley.
Some Of The Best Vintage Car Racing Photo of 2017.
F5000 – The formula that nearly left F1 behind.
"Today's race marks the debut of 200mph Formula 5000, a racing category that promises to provide some of the most exciting, noisy and fastest track competition ever seen. The new formula is for single-seater racing cars powered by V8 engines producing up to 500bhp. They are more powerful than Grand Prix cars – and on some circuits are expected to be even quicker. The motoring press are unanimous in saying that F5000 is the most exciting new attraction on the circuits for many years.
"Formula 1 leaves a bad gap in the racing scene because of the extreme expense and the infrequency with which it is possible to race the cars. F5000 looks as if it could fill the gap in a way that sports car racing and F2 have failed to do. It is likely to become the 'big league' of car racing with the supreme level of Grand Prix racing left on one side."
Such was the breathless anticipation in the programme notes at Oulton Park on April 4 1969, ahead of the opening round of the Guards F5000 Championship – the first race meeting of its kind in Britain. The keen of eye might notice that Grand Prix racing has still to be 'left on one side' almost 50 years on, while F5000 flourished and fizzled, the last formal UK championship being organised in 1975. It did, however, leave an indelible impression on all who watched. Chances are that their ears ring still.
F5000 was a spin-off from America's Formula A, which was already up and running. Technically the two categories were identical: cars were more primitive and slightly heavier than their F1 cousins (660kg vs 500kg, minus fuel and driver) and were powered by production-based push-rod 5.0-litre V8s, although in 1969 the UK admitted lighter cars (430kg) with full racing engines up to 2.0 litres. The other difference? Four-wheel was banned in the States, but permitted in Britain (though the concept was not widely pursued).
That first race was oversubscribed, with a full entry of 20 cars plus five reserves – a blend of purpose-built chassis from Lola, McLaren and Surtees, plus a number of repurposed F1 cars in the hands of privateers (and the four-wheel-drive Hepworth). In the end only 15 turned up, two failed to start, 12 seconds covered the top 10 cars on the grid and Peter Gethin (McLaren M10A) won comfortably from David Hobbs (Surtees TS5), with Keith Holland (Lola T142) four laps adrift in third. Mike Walker completed 21 of the 37 laps in his Lola… and is the same Mike Walker who competes in Formula Junior events to this day.
From this stuttering start it took a season or three for the category to find its feet in Britain, with a small group of ultra-committed racers at the front and a band of decreasingly competitive rivals in their slipstream. There might not always have been many of them, but the cars had a sense of purpose – and a soundtrack like nothing else. One on its own could be heard from the adjacent county, and quite possibly country: when a dozen or more swept by in close proximity during the opening laps, the trackside spectator banks quite literally shook. F1 cars might have been a little more sophisticated, but were no match in terms of sensory overload.
As F1 teams began to take less interest in the non-championship races that were once abundant on the British calendar, so F5000 drivers would be invited to make up the numbers – though their cars were invariably outclassed. The balance of power shifted briefly at Brands Hatch in March 1973, when a healthy F5000 field supplemented 16 F1 cars entered for the annual Race of Champions. Covering the event for Motor Sport, Andrew Marriott wrote: "The Formula 5000 entry was terrific – at last this class has suddenly found its feet in Britain. There were about 14 brand-new 5000s in the paddock and the remainder were nearly all reasonably competitive. Some new cars are destined for the USA, but more than enough will be remaining in Britain to make the category very exciting this year."
Gethin qualified his works Chevron B24 eighth, ahead of many F1 cars, and in the race ran sixth on merit. With a few laps to go he looked set to finish third, courtesy of other drivers' misfortunes, but then Mike Hailwood's leading Surtees suffered suspension failure, handing the advantage to Denny Hulme's McLaren… which slowed with clutch trouble on the final lap and allowed Gethin to sweep to an unexpected victory – the only time an F5000 car would beat F1 opposition in a top-level international race.
This and 1974 were perhaps the finest seasons for UK F5000, in terms of strength in depth. Teddy Pilette and Bob Evans were champions in the British-based European series – and Pilette won it again in 1975, by which time entries had once more begun to dwindle. For 1976 the UK adopted Group 8 regulations, admitting F1 and F2 cars alongside the F5000 machinery in a successful attempt to bolster grids. F5000 cars were banned from what had been their own series beyond 1978, after which a domestic F1/F2 series thrived briefly before fading for good at the end of 1982. America rebranded F5000 in 1977, adding sports car bodywork to existing chassis and reintroducing the name Can-Am, while it continued in Australia until the early 1980s when it was replaced by the cheaper Formula Pacific (known as Atlantic in the northern hemisphere). There had also been short-lived national series in Canada, New Zealand and South Africa, Ken Smith taking the final Kiwi crown in 1976.
Although the category lasted rather less time than originally forecast, time's passage has allowed it to acquire cult status and the cars have become a popular feature at historic events – notably in the Antipodes, where there is a healthy revival series. It says much for F5000's enduring appeal that Ken Smith competes there still, at the age of 76.
Baroness Jean Denton's lost marothon MGB restored.


A rally MGB that contested the 1968 London to Sydney Marathon is to return to the limelight after 50 years thanks to the efforts of the MG Car Club's MGB Register. Rescued from a scrapyard, the restored car was unveiled on theMGCC stand at 11am during the opening day of the Practical Classics Restoration and Classic Car Show Friday, March 23.
UMD 534F was among 98 cars to set off from Crystal Palace for the gruelling 10,000 mile, 10-day Marathon across ten different countries, becoming the only sports car to reach the finish. It was driven by Jean Denton, who was well-known for her motorsport exploits and later enjoyed success as a business woman and as a Government Minister, becoming Baroness Denton in 1991.
Much of the car's original rally preparation was undertaken by Tom Boyce, a Canadian engineer who would also serve as Jean's navigator and co-driver for the event. They reached Australia in 42nd place, helped in no small part by an MG Car Club member who sacrificed his own radiator to keep the Marathon MGB going!
Following an email from a scrapyard in April 2015 to the MG Car Club in Abingdon, the car's authenticity was checked by Bill Price, formerly of the BL Competitions Department. It has subsequently been returned to its period 1968 condition by the MGB Register.
Project Manager John Watson said: "We were very excited to learn of the Marathon car's reappearance, and were delighted to take it on as a long-term project. Without our trade partners and volunteers, who have donated parts, cash, time and skills, we'd have never reached this stage."
The MGB was unveiled at the NEC – in Hall 5, stand 530 – by Pete and Sharron Smith, both of whom helped build the car originally with Tom Boyce and Jean's husband, Tony Denton.
---
Contact Us

Hours

| | |
| --- | --- |
| Mon - Fri: | 08:30 - 17:00 |
| Sat: | 09:00 - 12:00 |
Authorized Dealer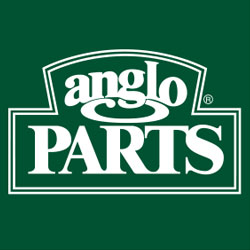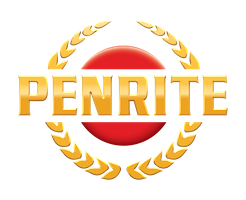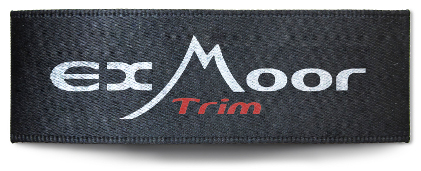 Sports Car Centre also designs and manufactures custom and enhanced parts for some vehicles.