1933 Rolls Royce 20/25

This summer we did have a Rolls Royce 20/25 in our shop, engine didn't wanted to fire up and left rear door wasn't hanging and closing the way it should.

After a closer look it turned out that the engine didn't get any fuel, now by this type of Rolls the fuel delivery is not by a fuel pump but by a device called "Autovac", see description below.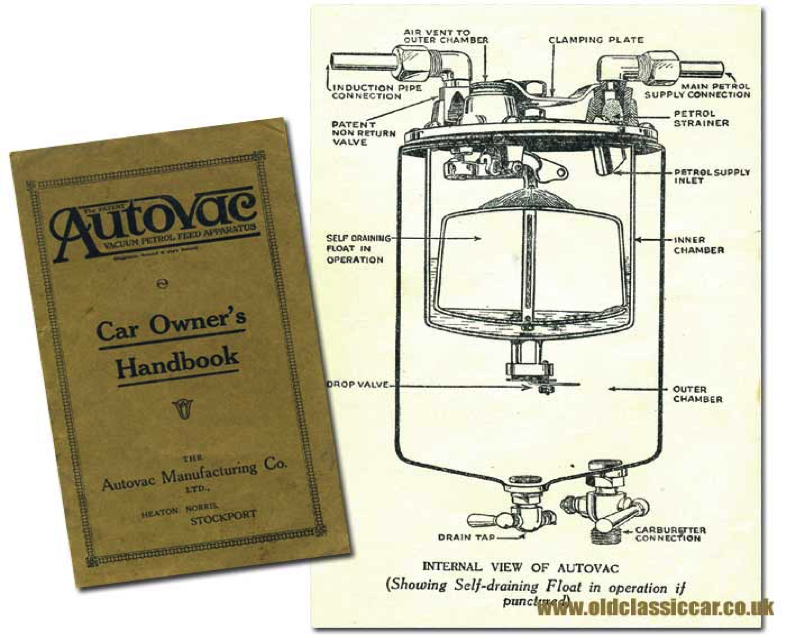 The engine suction creates a partial vacuum in the upper chamber, thus closing the drop valve and drawing up petrol from the main tank. As the fuel flows in, the float rises. When it reaches a certain height two valves are operated - one cut off the suction, the other admits air; this admission of air destroys the vacuum, releases the drop valve, and allows the petrol to flow into the outer chamber. As the reserve chamber is always open to the atmosphere through the air vent, the fuel flows to the carburetter by gravity.

As the float falls with the outflow of fuel from the inner chamber, the valve mechanism is again actuated and the operation of taking in fuel is repeated."

Well it turned out that the breather valve was sometimes working and other times it had a mind of its own, after this problem was solved we gave the engine a minor tune-up and it was running like a sewing machine again.

Before I write about the repair on the door frame I will explain how the body was build, in the days that this car was produced the customer bought a rolling chassis complete with radiator grill and then it was shipped to his favorite coach builder, in this case Park Ward, the body was build up out of a ash wooden frame and then covered with the aluminium body panels all of this to the customers taste.

The door pillar on this car was ones before repaired and not very professional; we had to cut the old repair which was repaired with the wrong wood and in order not to cut out the complete door pillar we manufactured a kind of sub pillar behind the existing one, this one as glued and screwed in place.
After this we were able to make a proper new insert out of the correct wood and glue this in place, cut out the insert for the door hinge and door striker and the whole looked very good and much stronger than ever before and the door function normal again.